There are 4x4s, and then there are 4x4s. Hilux is the hardworking hero of the Toyota range, and this year it has been quietly winning awards, setting records and being sanctioned by the Queen. Here we pay tribute to the legendary pick-up that is the Hilux.
Hilux ends 2011 on a high, having been named Pick-up of the Year by Total 4×4 magazine. Editor Alan Kidd said, "Hilux has always stood out in what is a very fiercely fought category. It's incredibly capable in every area and comes at a very appealing price.
"The updates Toyota has made to it are subtle, but they're enough to nudge it back in front of the pack. In particular, its interior is much more modern and, without sacrificing anything in the way of refinement, the vehicle is tougher than ever. There's a lot of talent in the pick-up market, but once again Hilux is the one to beat."
And it's not hard to see why. In October, a Hilux specially modified by Arctic Trucks was recognised by Guinness World Records as the fastest vehicle to have crossed Antarctica to the South Pole. The expedition, which took place in December 2010, saw Hilux take winter tyres to a whole new level, covering 2,308km of rough terrain in 108 hours. Yes – it broke the Antarctic land speed record with an average speed of 21.4kph!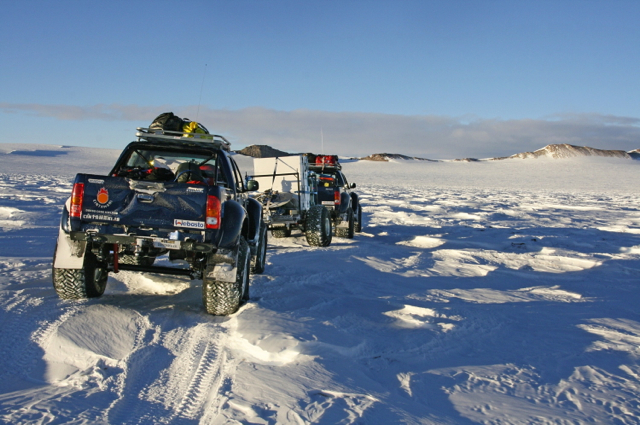 But that's not all: the Top Gear chaps were so impressed with the 'Polar Hilux' when they drove it to the North Pole, they recently selected it to appear on a postage stamp in a specially-commissioned series charting successful Top Gear challenges: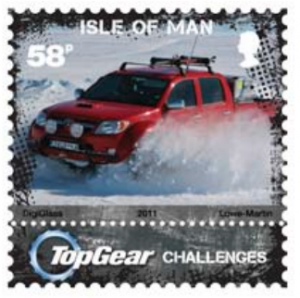 When it's not braving the snow of the Poles, Hilux is making an impression closer to home – literally. Leading energy company E.ON knew it needed to be prepared for the worst the British winter could throw at it, which is why it has equipped its boiler repair and maintenance technicians with a number of Hilux. This will make sure that people's homes across the UK can be reached in the event of a boiler failure, whatever the weather.
Lorna McAtear, Fleet Commercial Vehicle Manager, said: "The most important issue for E.ON was that we sourced vehicles that had proved themselves in tough terrains and the harshest of winter weather balanced with offering the lowest possible carbon emissions. We think the Toyota Hilux fits the bill to allow us to reach our customers in need."
With a range of cab options, a 2.5-litre D-4D or 3.0 D-4D engine, Toyota Touch and best-in-class CO2 emissions, the recently launched 2012 Hilux is readier for adventure than ever. Next stop: the Dakar Rally…