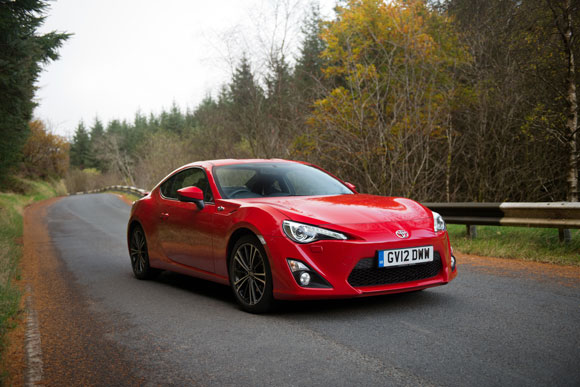 CarBuyer has named the Toyota GT86 as a winner in its 2013 Car of the Year awards.
The website named the car its favourite Coupé, finishing ahead of the Porsche Cayman, Peugeot RCZ and Vauxhall Astra GTC.
CarBuyer joins Top Gear, Autocar and Auto Express in naming the GT86 as the UK's best sports car.
The GT86 has also won the title of Performance Car of the Year from Auto Express magazine and Britain's Best Driver's Car from Autocar.
Describing the win, CarBuyer editor-in-chief Steve Fowler said; "With only 197bhp, the GT86 is not the most powerful car, and, at a smidgen under £25,000, nor is it the most expensive. But its beautiful balance between power and weight means the GT 86 is one of the most entertaining cars money can buy. "
CarBuyer's reviewers also praised the car's handling, and it's standard equipment levels, reporting…
"There's only one specification level, so the entry-level car with the six-speed manual gearbox is the one to go for. The lively 2.0-litre four-cylinder engine has plenty of character, while strong brakes and precise steering mean it's a hoot to drive.
"Standard equipment is good when compared to the likes of theAudi TT and Nissan 370Z, t
In summing up, the website agreed;
"If you think a focused rear-wheel-drive sportscar can't be comfortable, think again. Considering the firm suspension, the GT 86 does a great job of soaking up lumps and bumps in the road. It never feels crashy, and the well-bolstered seats are remarkably supportive over long motorway journeys."