Here at Toyota GB, we're marking the Queen's Diamond Jubilee and everything best of British by taking a look at the cars we build in Britain.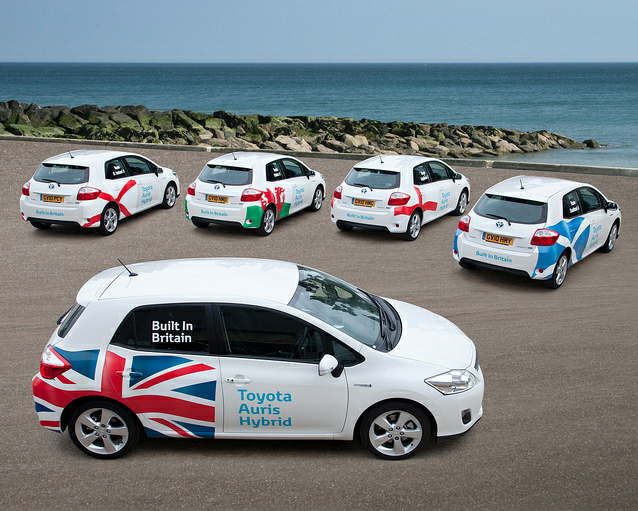 The Toyota Avensis, Toyota Auris and Toyota Auris Hybrid are all built in our manufacturing plant in Burnaston, near Derby. The factory has helped to boost employment and the local economy, with a £100m investment last year. The facilities green credentials have soared too, with the installation of Britain's largest solar array.
With 17,000 panels covering an area the size of more than four football pitches, enough natural power is being produced to build 7,000 Auris, Auris Hybrid and Avensis models over the course of a year.
Prime Minister, David Cameron, visited the plant in November last year after we announced that all of our new-generation family sized hatchback models would be built at the Derbyshire plant.
Burnaston is one of Toyota's Sustainable Plants, leading the way in cleaner, more efficient production and the harnessing of sustainable energy sources.