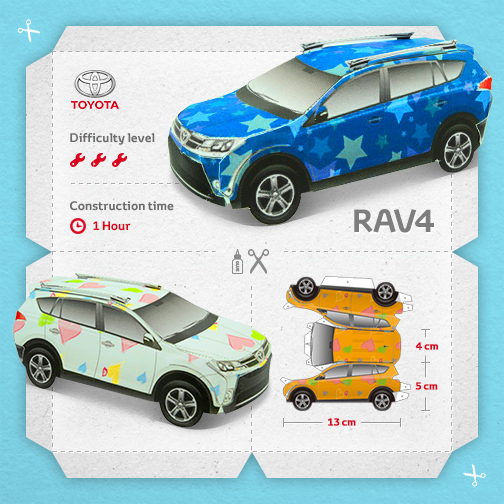 The latest-generation of the Toyota RAV4 is the third model in our series to be immortalised in paper!  The chunky model is one of the most challenging models to build out of paper – can you rise to it?
A high-resolution version of the RAV4 can be downloaded here. Next week, we'll release the fourth and final Toyota cut-out.
Don't forget to share your efforts with us on Facebook, Twitter or Instagram – we'd especially like to see you try your hands at all of the papercraft cars!
Where next?
Build yourself a Toyota GT86
Build yourself a Toyota Prius
Build yourself a Toyota Land Cruiser V8
Build your own Toyota Land Cruiser
Build yourself a Dakar Land Cruiser
By Eliott Farr