Round four of the FIA World Rally Championship (WRC) sees the Toyota Gazoo Racing World Rally Team head to the French island of Corsica from 6-9 April for the Tour de Corse.
The classic Tour de Corse is the first pure asphalt event of the season, following the ice-coated roads of Monte-Carlo, the snow of Sweden, and gravel of Mexico. Development of the Yaris WRC remains the priority of Toyota's WRC return, despite an extremely positive start with the team currently second in both the manufacturer and driver standings.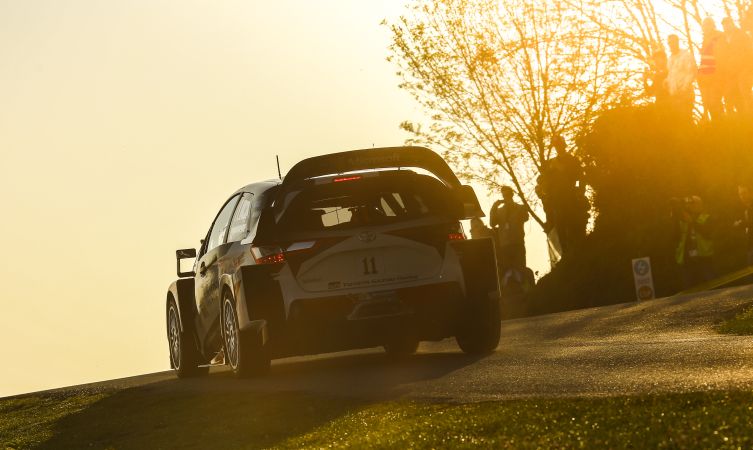 Tell me more about the Tour de Corse…
Tour de Corse returned to the WRC calendar in 2015 after a six-year hiatus and has been moved forward from its traditional September slot to April. While the itinerary is identical to last year, several stages have been shortened to reduce the competitive distance. Because of these alterations, most teams have had to write all-new pace notes.
The rally is based in the port town of Bastia in the north-east corner of the island, but actually begins in the capital city of Ajaccio, located on the west coast.
The touring-style route is famous for its narrow, twisty asphalt stages, which give it the nickname 'The Rally of 10,000 Corners'. The mountain stages often feature sheer rock faces on one side and sheer drops on the other, as well as numerous surface changes, so the punishment for errors can be severe. Abrasive tarmac and long stages also mean that tyre wear becomes a factor in overall performance.
After the opening ceremony on Thursday evening (6 April), the action commences on Friday (7 April) with two 30km loops that are completed twice. As an endurance day, no servicing is allowed during the midday break but there is a scheduled mid-leg tyre change.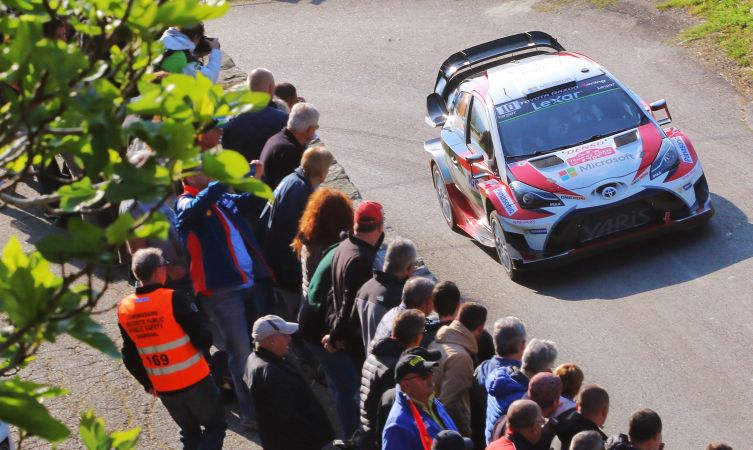 Saturday's rally (8 April) consists of two runs over two stages in the north near Bastia, totalling 131.92km. The rally then concludes on Sunday (9 April) with a 10.42km Power Stage near Porto Vecchio, following the longest stage of the event, the 53.78km route from Antisanti to Poggio di Nazza.
What should I look out for?
Due to numerous different road surfaces within each group of stages, the chassis set-up of each vehicle has to be more of a compromise. The cars will also be running asphalt-spec suspension and aggressive wheel set-ups for stability and balance, so they will appear wider and hug the ground more closely than on loose surface rallies.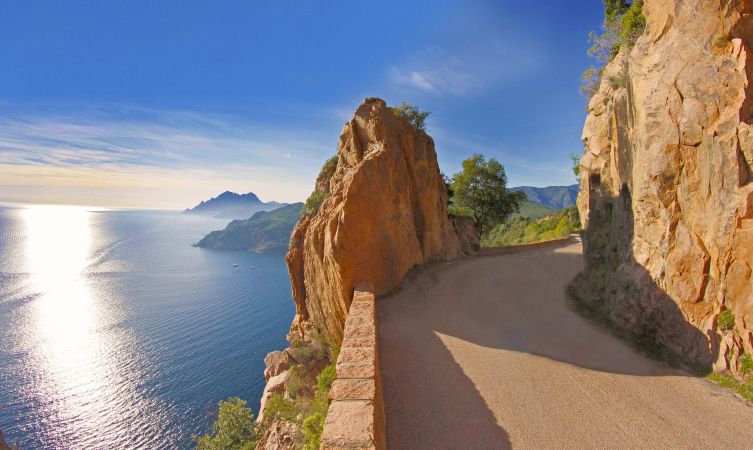 If you can tear your eyes off the cars, the vertiginous landscapes of Corsica are breathtaking, while the stages frequently pass through quaint mountain villages.
Does Toyota have history with the Tour de Corse?
Toyota took all three generations of Celica GT-Four to victory in the Tour de Corse during the Nineties. Carlos Sainz and co-driver Luís Moya led their ST165 to victory in 1991, while Didier Auriol and co-driver Denis Giraudet secured successive firsts in 1994 and 1995 in the ST185 and ST205 (below) respectively.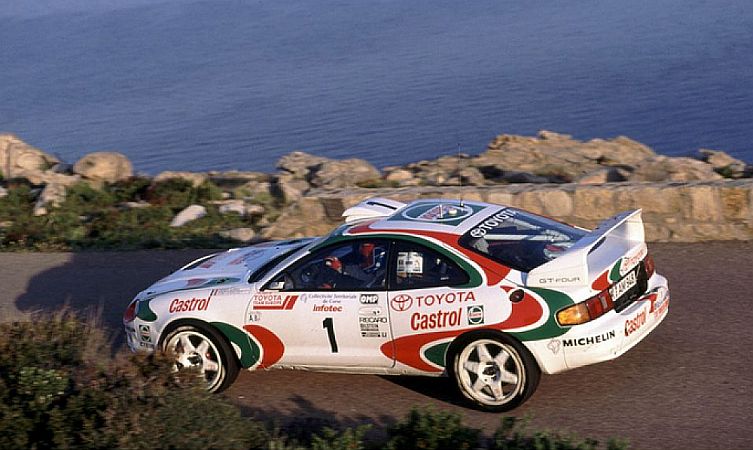 With regards to today's Toyota Gazoo Racing World Rally Team, driver Jari-Matti Latvala won the Tour de Corse on its WRC return in 2015. Meanwhile, team-mate Juho Hänninen won the production class in Corsica in 2008.
Prior to the start of the rally, both drivers experienced two days of testing in Corsica (see lead image), using roads very similar to those that will be seen on the rally.
What is the team saying about this round?
Tommi Mäkinen, Team Principal: "We had a very good test, introducing more new elements to the car. From what we can see so far, our performance on asphalt seems quite promising. We hope that we have the car to get a result but [we also] want to gain experience and learn.
"There are a lot of positives heading into this rally. Firstly, Jari-Matti likes the event and is in a very good mood, so when drivers are in this frame of mind it means they can perform well. He is second on the road but in Corsica that should not be a problem as there is very little corner-cutting. Also, Juha is now fully recovered from his illness, so this should give him even more confidence."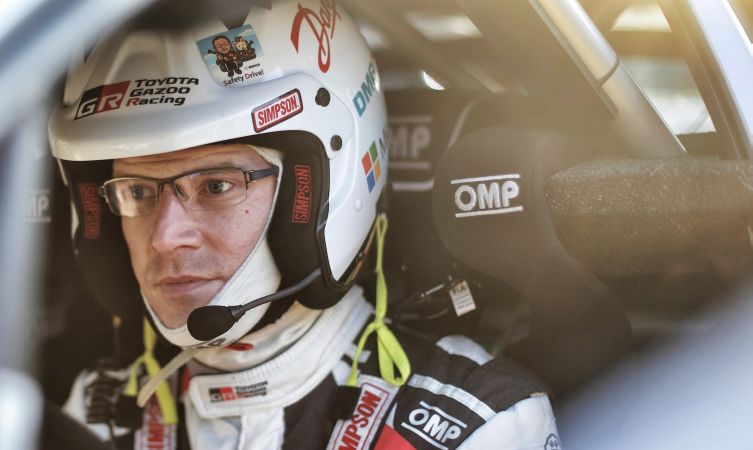 Jari-Matti Latvala (above), driver Yaris WRC #10: "We had a very good test completing 380km over two days: the first on narrow and bumpy roads, and the second on fast, abrasive roads. On the rally we will have both, so I think we've found a good damper set-up between these two conditions.
"We already have an idea about the car's potential on asphalt after Monte-Carlo, and my feeling with the car is much better than it was. However, our rivals will be very strong, so we take nothing for granted. We are just staying focused on our task of improving the car with every rally."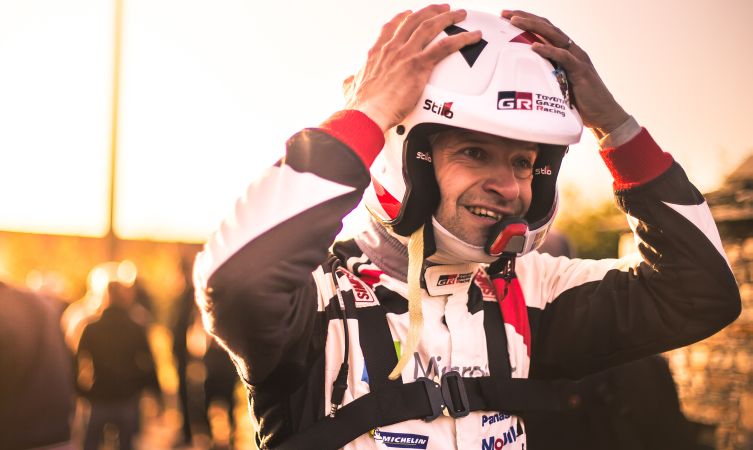 Juho Hänninen (above left with co-driver Kaj Lindström), driver Yaris WRC #11: "I feel much better now and am looking forward to Corsica. I have only done the rally once before, so I have been relying on the advice from Jari-Matti about how to set-up the car.
"The main difference in Corsica is the tyres, so we have been learning how to get the best out of them, especially for the long stages. Mexico showed us that if you persist you can have a good result even if the circumstances are against you."