Round seven of the FIA World Rally Championship (WRC) sees the Toyota Gazoo Racing World Rally Team return to southern Europe for Rally Italia Sardegna from 8-11 June.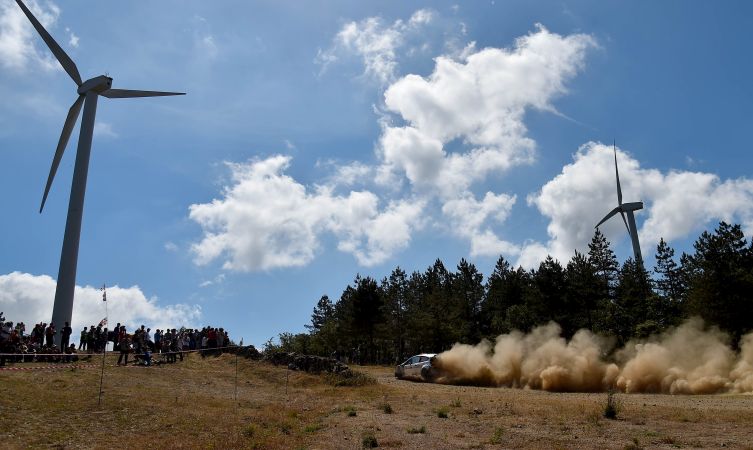 The Italian island of Sardinia delivers yet another gruelling gravel event as the team continues to develop its Yaris WRC challenger during its debut season. For the second event in a row there will be three cars entered, driven by Jari-Matti Latvala, Juho Hänninen and Esapekka Lappi, who scored points on his top-level WRC debut in Portugal. Lappi will run the test and development car, designed to help accelerate the evolution of the Yaris WRC during this learning season.
Tell me more about Rally Italia Sardegna…
Italy has provided a WRC round since the beginning of the championship in 1973. It began as a mixed surface event on the mainland before becoming an all-gravel trial when the round was moved to the Mediterranean island of Sardinia in 2004.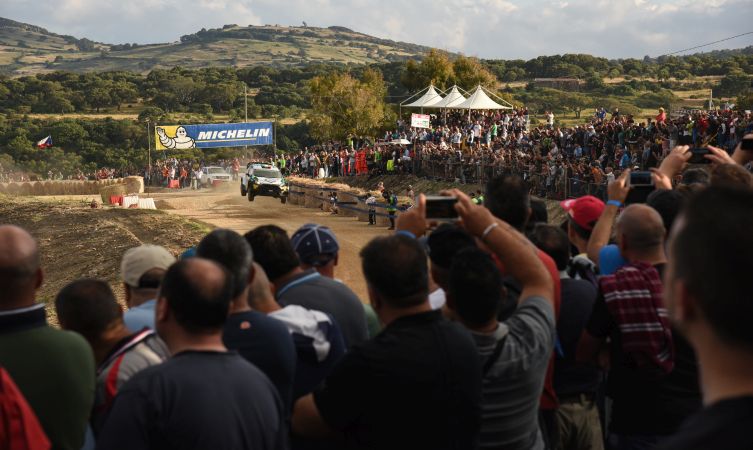 Now known as Rally Italia Sardegna, the round features 19 stages, most of which are fast and narrow and coated with fine, sandy gravel. Successive cars passing through sweep away the loose material leaving rocky, rutted roads. Exposed rocks, as well as trees and bushes at the side of the road, can catch out the unwary. Temperatures can often be as high as 30°C, increasing stress on the cars and tyres.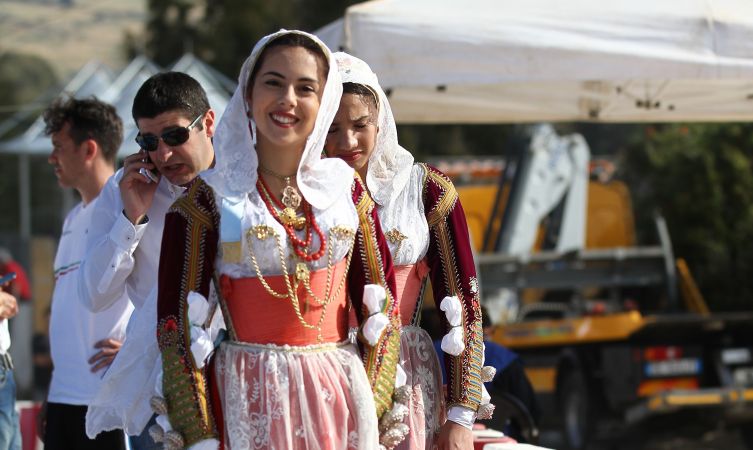 The rally is based in Alghero on the west coast of Sardinia, but after a super special stage on Thursday evening, crews will stay in Olbia on the eastside overnight to contest the classic Terranova and Monte Olia tests as part of four stages run twice on Friday.
Saturday is the longest day, with a total of 143.16km raced across two loops of three stages in the Monte Acuto region. There are four stages on Sunday, with Sassari-Argentiera acting as the rally-ending Power Stage.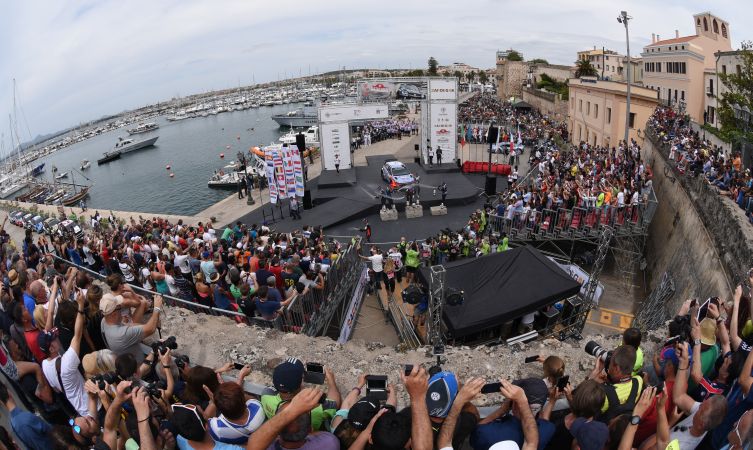 What should I look out for?
Long-travel gravel-spec suspension is essential in Rally Italia Sardegna, although you may notice that the teams raise the cars' ride height during the course of the day to clear the deepening ruts. Look out, too, for differences in performance and longevity between the hard and soft tyres available to the teams.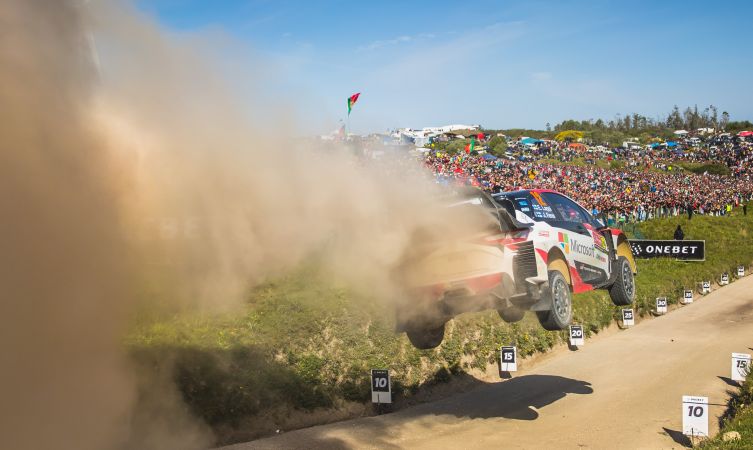 But if you're after a knock-out spectacle, few WRC highlights can match Micky's Jump, located about two-thirds of the way through the Monte Lerno stage on Saturday. This extremely steep jump, combined with a sharp left-hand bend shortly after landing, makes it an absolute must-see.
For those after a different taste of Sardinia, may we suggest trying an ice cream from one of the many gelaterias around the picturesque service park in Alghero marina (below).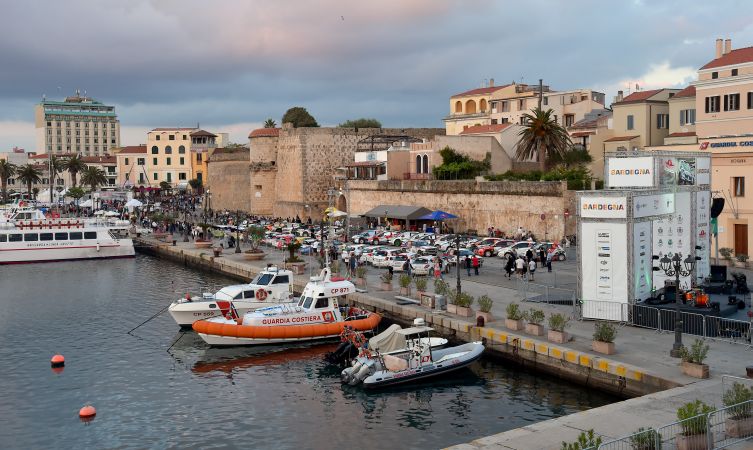 Does Toyota have any history with Rally Italia Sardegna?
Due to the event's relative youth, Toyota has no specific history with Rally Italia Sardegna. However, Didier Auriol did take his ST185 Celica GT-Four to victory in Italy in the 1994 World Rally Championship.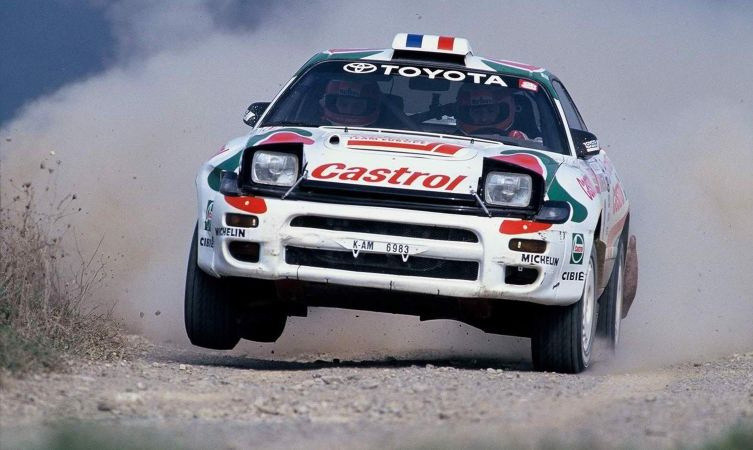 Regarding the current Toyota Gazoo Racing line-up, lead driver Jari-Matti Latvala is a former winner in Sardinia, taking victory in 2009 along with four other podium finishes over the year. Hänninen has also contested the event four times in the past, while Lappi has previous experience from his WRC2 campaign.
What is the team saying about this round?
Tommi Mäkinen, Team Principal (below): "This is another very tough rally. Although our cars will be similar to how they were in Portugal, we learned a few things there that I hope will be useful in Italy. Sardinia will be hot and rough with a big risk of punctures, but the drivers are very professional and know what to do.
"I would like to see three cars at the finish and if we can score some points as well, even better. We've got a good development plan for Sardinia, but the most important thing is to do the mileage so that we can learn as much as possible."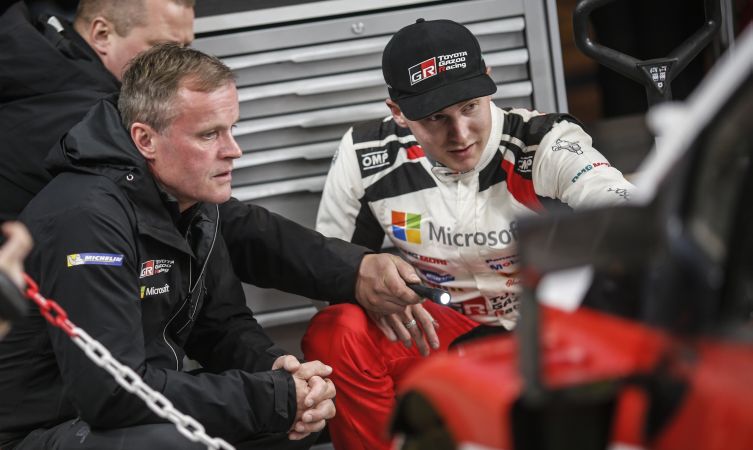 Jari-Matti Latvala, driver Yaris WRC #10: "I'm looking forward to the rally but it's going to be much hotter and more slippery than Portugal, with a bigger cleaning effect. Punctures are going to be the big thing.
"Because the surface is quite hard, the roads don't get so rough or degrade on the second passage, but any loose rocks don't get pushed back into the surface either. Instead they just stay on the road – this is what can puncture the tyre or even damage the damper. To avoid this you have to be very careful of the rocks on the insides of the corners."
Juho Hänninen, driver Yaris WRC #11: "We conducted a two-day test in Sardinia before going to Argentina, so we have a good idea of what the roads will be like. The advantage of the heat is that it actually makes tyre choice more straightforward, so that's one less thing to worry about.
"Portugal was a good event for us and we learned plenty of things there, so if we can have another clean run then we have a great chance of scoring more points. I think our road position on the first day could help, and then we have to make the most of the conditions to the end."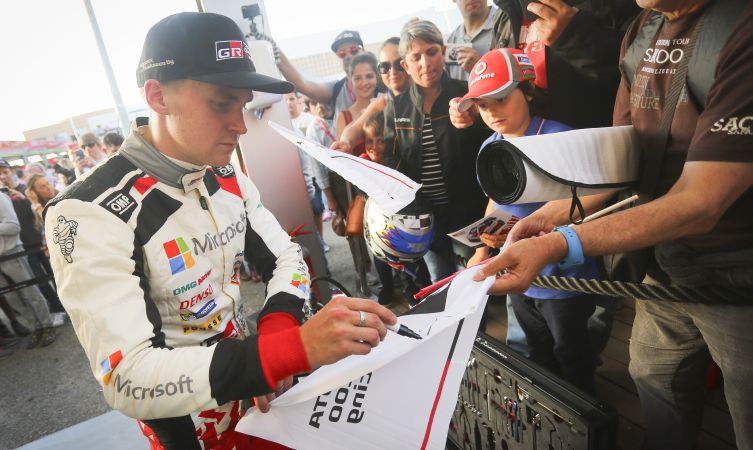 Esapekka Lappi, driver Yaris WRC #12 (above): "Sardinia has always been one of those rallies that is more about survival than raw speed. I'm going to be trying some new parts on the car, so my job is to collect data for the team and gain more experience.
"We had a good result in Portugal, but that only alters the expectations of other people; it doesn't make any difference to me personally. Before Sardinia I had a one-day test in Finland to get more of a feel about how I can set-up the car and to try some different suspension settings."