Round five of the FIA World Rally Championship (WRC) sees the Toyota Gazoo Racing World Rally Team return to Latin America for Rally Argentina from 27-30 April.
After the asphalt test of Tour de Corse, round five presents the team with another opportunity to make its mark on gravel tracks and further develop the Yaris WRC following lessons learned in Rally Mexico.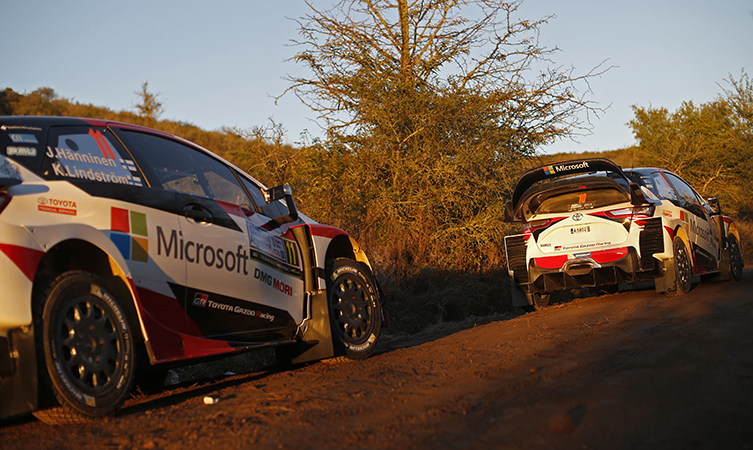 Tell me more about Rally Argentina…
Rally Argentina is famous for offering varied gravel stages. Some take place on high-speed soft and sandy roads in the valleys, while others are run on rocky mountain tracks. These variations can make car set-up and tyre choice tricky, as each stage poses its own peculiar challenges.
Softer stages are prone to becoming heavily rutted as more cars pass over them, while fog and even ice can sometimes be found in the mountain sections. At such altitudes, weather conditions can often be changeable.
Rally Argentina is based in the lakeside resort of Villa Carlos Paz, a little over 400 miles north-west of Buenos Aires and approximately 30 minutes from the city of Cordoba. The event begins on Thursday evening (27 April) with a crowd-pleasing night stage in Cordoba, followed the next day (28 April) with two loops of fast, sandy stages in the Santa Rosa de Calamuchita valley. Each loop concludes with a popular super special stage at Parque Tematico theme park.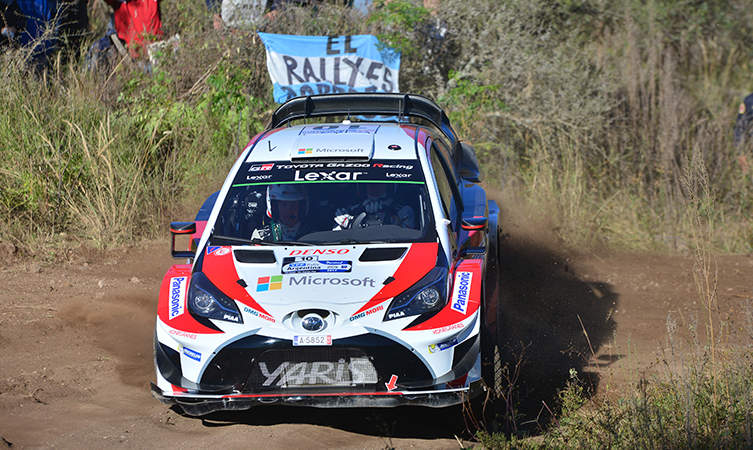 Saturday (29 April) is the longest day of the event, with a total of six stages held through two loops of the Punilla valley. On Sunday (30 April) the rally heads up into the moonlike landscape of the Traslasierra mountains for three more stages, including two runs of the famous high-altitude El Cóndor. The latter of these two runs is the event-closing Power Stage – an all-out effort in which extra championship points are available for the taking.
What should I look out for?
From vast open pampas to dramatic vantage points in the high-altitude stages, Rally Argentina provides atmospheric racing and carnival-like enthusiasm from tens of thousands of fans. Apart from spotting condors soaring effortlessly in the skies around El Cóndor, also look out for the cars switching to raised suspension to avoid becoming beached in the heavily rutted valleys.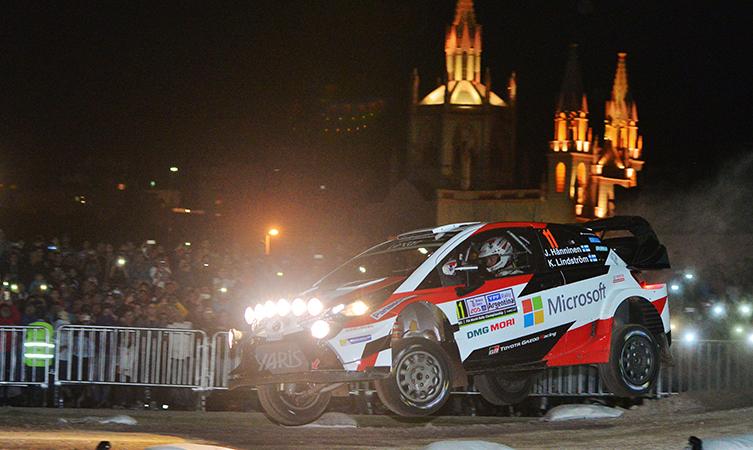 The opening night street test in Cordoba features a new 1.75km layout with a mixture of gravel and asphalt surfaces. And in contrast to last year, Saturday's stage from Tanti to Villa Bustos will now run in the opposite direction.
Does Toyota have any history with Rally Argentina?
Toyota has won Rally Argentina on three previous occasions: 1991, 1993 and 1994. The first time was under the direction of Carlos Sainz in the last full year of running the ST165 Celica GT-Four, while the latter two occasions were in its successor, the ST185 Celica GT-Four, driven by Juha Kankkunen and Didier Auriol (below) respectively.
Interestingly, success with the ST185 Celica in Argentina helped both Kankkunen and Auriol achieve their personal aim of winning the drivers' world championship, as well as Toyota's collective ambition of securing the prestigious manufacturers' title.
Regarding the current Toyota Gazoo Racing line-up, lead driver Jari-Matti Latvala has a distinct advantage, having achieved a podium finish in 2013 and an outright win the following year. Juho Hänninen is also a previous winner, winning the Intercontinental Rally Challenge in 2010, although this was not part of the WRC schedule.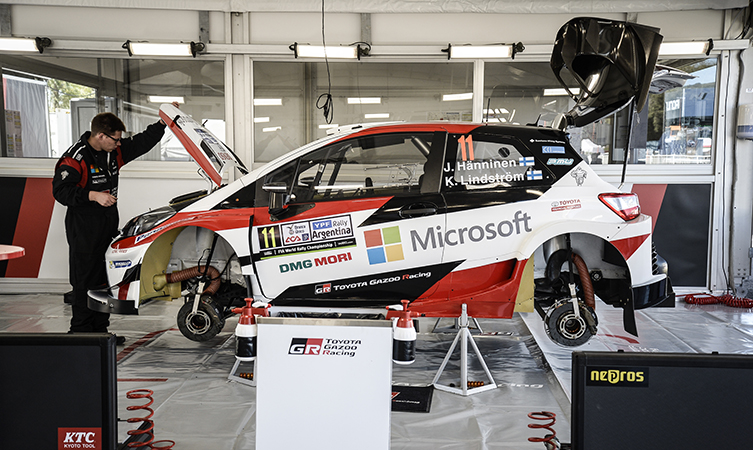 Both drivers have conducted pre-event training in Sardinia, which offers similar road characteristics to those in Argentina.
What is the team saying about this round?
Tommi Mäkinen, Team Principal: "As a driver, I always thought Argentina was a fantastic rally, with gravel and cool conditions. So it's likely that we can expect mixed weather again this time. We learned many useful things from Mexico – the gravel and high altitude – that will be useful for Argentina. We've been improving the car with every rally, so our goal is to see another improvement. I think we're in a stronger position now than we were going into Mexico, so can aim for a good result."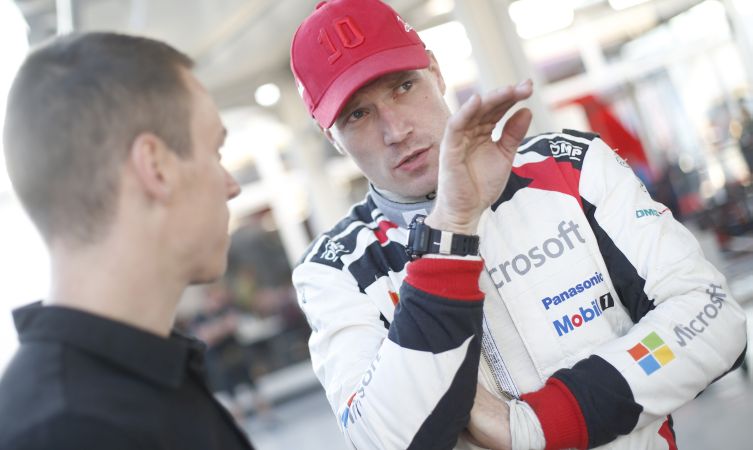 Jari-Matti Latvala (above), driver Yaris WRC #10: "I've always had a very good feeling with Rally Argentina. The first two days are fast and flowing, the last day is slower and more technical with tricky stages featuring lots of corners and the possibility of bad weather conditions. Although the roads tend to be soft and sandy, there is generally quite good grip. I didn't feel the differential settings were the best for me in Mexico, so that is something I really wanted to improve for Argentina. I think we have some good solutions now."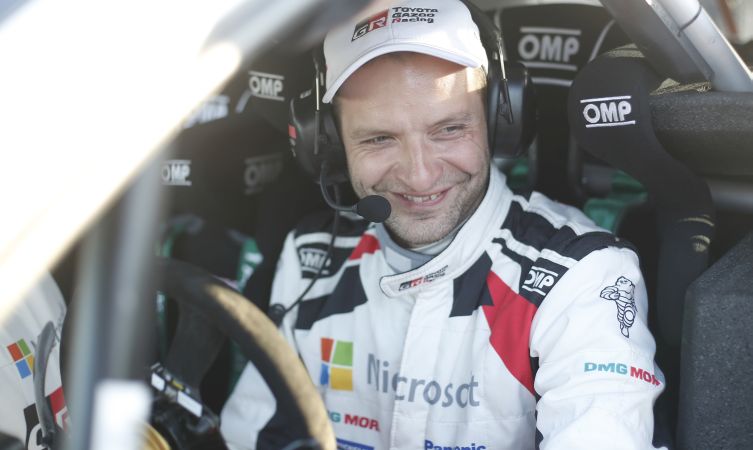 Juho Hänninen, driver Yaris WRC #11: "I have many fond memories of Argentina; it's one of my favourite gravel rallies. One big unknown is the weather, which can make things difficult if the stage conditions change after the recce. If it's really muddy you can make the car a bit softer, but whatever happens it's important just to drive naturally without feeling too much pressure.