Round six of the FIA World Rally Championship sees the Toyota Gazoo Racing World Rally Team visit southern Europe for Rally de Portugal from 18-21 May.
Filled with challenging gravel stages, Portugal will be an extremely tough rally, but the team will use this as an opportunity to accelerate development of the Yaris WRC on this debut season. Related to this, the event marks the introduction of a third car specifically entered for test purposes, with Esapekka Lappi joining Jari-Matti Latvala and Juho Hänninen in the driver line-up.
Tell me more about Rally de Portugal…
Rally de Portugal celebrates its 50th anniversary this year and it was one of the founding events in the first World Rally Championship in 1973. Regularly named the world's best rally, this popular 19-stage event takes place on tricky and technical gravel roads in the north of the country.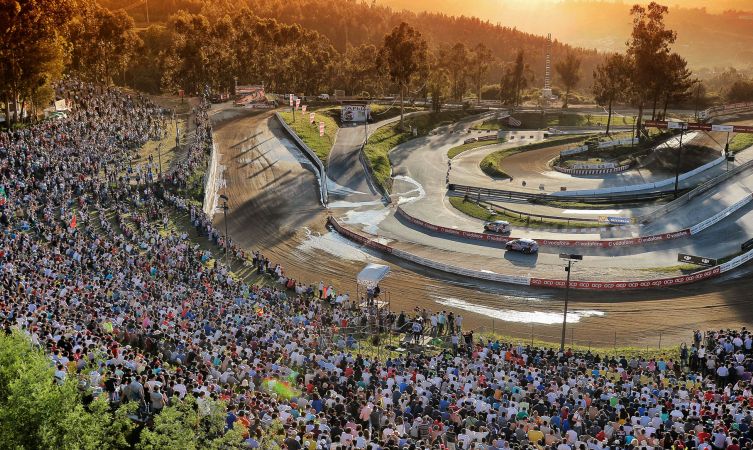 Grip can be difficult to find during the first pass of each stage, while successive passes expose rocks and generate deep ruts that often force the teams to raise the ride height of the cars to avoid mechanical damage. Gravel-spec suspension is a given, while tyre choice can be varied as the teams balance the need to find grip on the morning's softer, sandier tracks while managing wear and emerging hazards over a group of stages.
Base camp is in Matosinhos, near the city of Porto. However, the rally begins on Thursday evening with a super-special stage at the Lousada rallycross circuit. The first full day begins with two loops of three gravel stages near the Spanish border around Viano do Castelo, and concludes with two tests around the historic streets of Braga.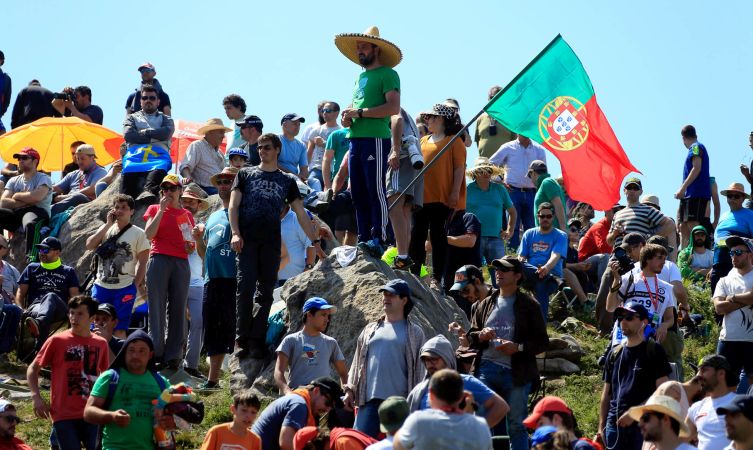 Saturday provides the longest day with a race distance of 154.56km through the demanding roads of the Cabreira Mountains. This will include two passes of the 37.55km Amarante stage and the brand new Cabeceiras de Basto test. Sunday provides a crowd-pleasing, four-stage climax in the municipality of Fafe. Among these are single passes through Luilhas and Montim – a further two new stage venues for 2017. Fafe also provides the rally-ending Power Stage, which is known for delivering an unforgettable climax.
What should I look out for?
With a new street stage in the centre of Braga, in place of last year's test in Porto, not to mention three new stages over the course of the weekend, there are plenty of opportunities to rediscover Rally de Portugal. But if you want to see huge jumps, look down on powerslides through sweeping mountain bends and soak up the atmosphere, there is a good reason why tens of thousands of fans head to Fafe on Sunday.
Watch the video below to see Jari-Matti Latvala explain the function and importance of long-travel gravel-spec suspension.
Does Toyota have any history with Rally de Portugal?
Toyota's history with Rally de Portugal consists of 18 podium places across four decades, from 1975 through to 2002. This includes three first-place finishes, one for each Celica GT-Four generation, and a fourth win with the Corolla WRC. Only two other manufacturers have achieved more race wins in this event.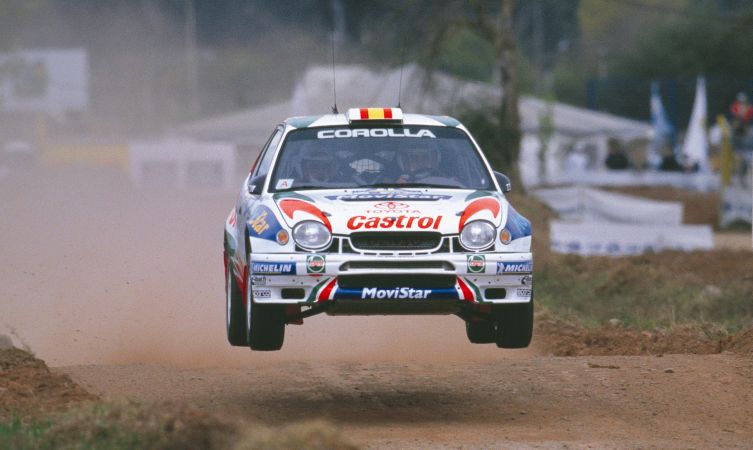 Regarding the current Toyota Gazoo Racing line-up, lead driver Jari-Matti Latvala is the most experienced in Rally de Portugal. This year marks his ninth consecutive participation. During that time, Latvala has finished on the podium three times, including first place in 2015. No doubt he will be less keen to remember his spectacular crash in 2009 when he rolled 17 times down a 150m hill.
Fellow Yaris WRC drivers Juho Hänninen and Esapekka Lappi have competed here three times between them, while Team Principal Tommi Mäkinen has won Rally de Portugal on two occasions.
What is the team saying about this round?
Tommi Mäkinen, Team Principal: "We had a few new things to test for Portugal – the suspension as well as some other components – but the weather was really bad so it's hard to know how realistic our results were. Portugal is a tough event with some very technical stages but this is also what makes it a classic event.
"Although there are still a lot of unknowns we hope to make another step forward on gravel, improving the car step by step as we have been doing all year. For this we will be helped by our third test car… which will definitely bring us some extra information."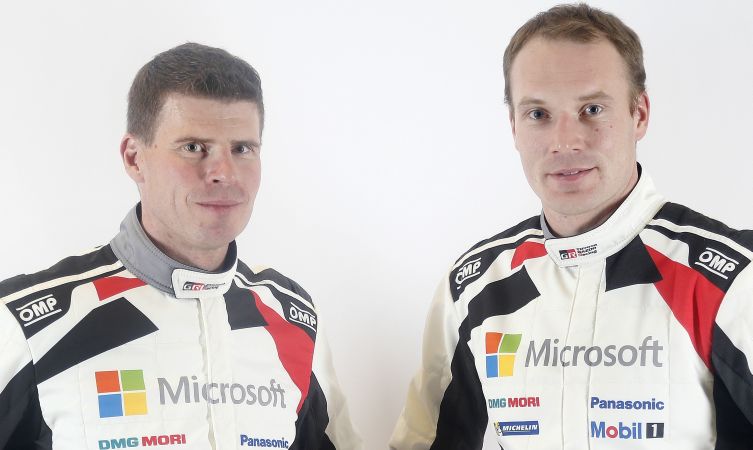 Jari-Matti Latvala (above right with co-driver Miikka Anttila), Yaris WRC #10: "What I learned in Argentina is that the first day is very important; you really want to try and be in the top five so that you can have a good road position for the following day. That will be my objective in Portugal, and if the weather is bad on the first day, my position of second on the road could actually help as the road conditions behind might deteriorate.
"Before the rally we tested a few things, trying out some dampers and also experimenting with the ride height so that we can perform to the maximum of our potential in rough conditions."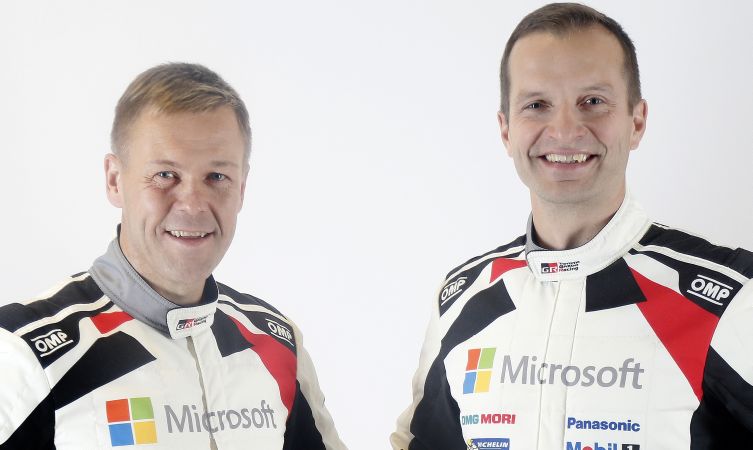 Juho Hänninen (above right with co-driver Kaj Lindström), Yaris WRC #11: "I tested when the weather was still okay… and we were able to try a few new things with suspension and differentials. Although I've done Rally de Portugal before, this is my first time on the north stages. I like these stages but from what I can see there could be a lot of road cleaning, so hopefully my road position might help me.
"Portugal is a bit like Argentina, only not as rough. So I think we can use many of the lessons learned there to make more progress. The second run through the stages might be a bit tricky; we'll need to be careful."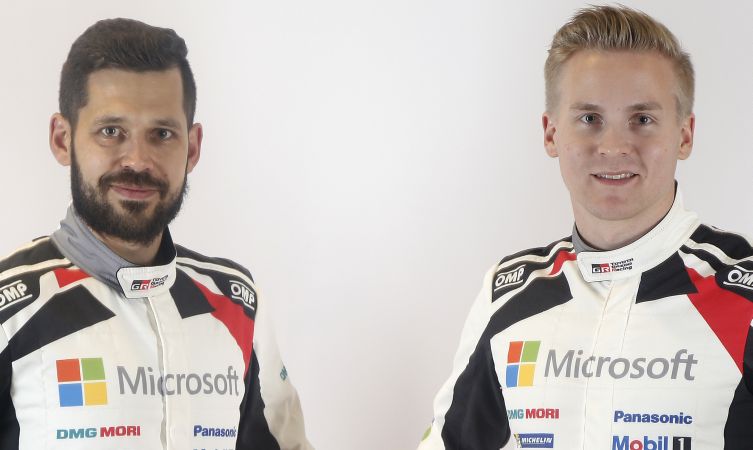 Esapekka Lappi (above right with co-driver Janne Ferm), Yaris WRC #12: "I've been able to test before the rally, which has given me a taste of some development directions. But these may not be the conditions we experience when it comes to the actual competition.
"It's obviously very exciting for me to be starting my first rally in the Yaris WRC – the opportunity I've been waiting for all my life. But this is a team effort, and my role is to collect as much data as possible for the team to develop the car further. The most important thing is to finish, which is never easy on such a challenging event. So we're going to take a very calm and focused approach to the rally."