SNETTERTON 6 AUGUST 2011: Frank Wrathall and his Dynojet Racing Toyota Avensis will start Sunday's 16th BTCC round from seventh place on the grid after a stellar performance in official qualifying this afternoon at Snetterton.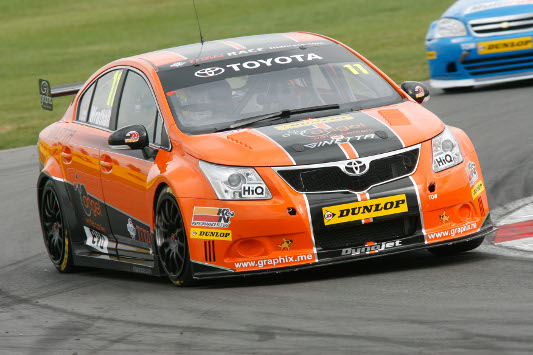 It was the 24-year-old's best-ever BTCC qualifying performance, and the best yet for one of the 'Next Generation' touring cars.
Frank's top lap time was 1m 59.084s, nearly a second-and-a-half quicker than the Lancashire driver achieved in practice earlier in the day around the new three-mile Snetterton track layout. Wrathall was just four-tenths off the pace of the Honda of pole-sitter Jason Plato.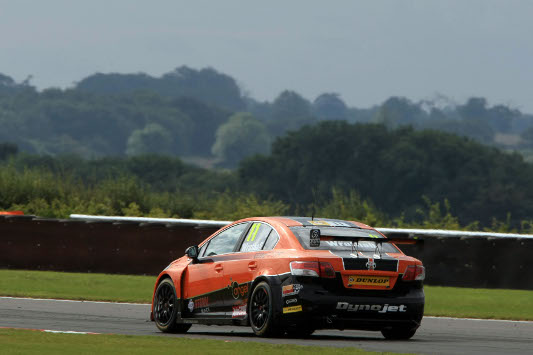 Wrathall felt he could have gone quicker still: "My lap wasn't perfect; I made a real meal of the first corner, which cost me a bit of time. The lap after that was really sweet but I came up on a bit of traffic at the end. But 1m 59s more-or-less dead is fast, and I'm really pleased to do that time. I'm four-tenths off pole and well inside the top 10; it's more than I dared hope for.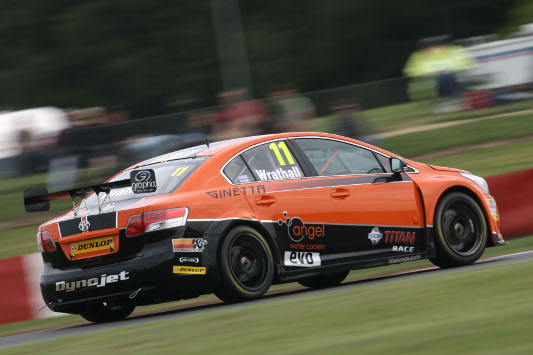 "After free practice I thought we'd be inside the top 15 and that there was more to come. But it's one thing knowing that you can produce a better lap – usually everyone else produces a better lap as well and you don't move as far forward as you might think. But that was excellent: the car felt really, really good. We're in a good place to start and hopefully can have a good race from there."
The Dynojet Toyota showed more than well in the three speed traps located around the lap, topping the tables in two of them, including the quickest, second sector, with a top mark of 141.3mph.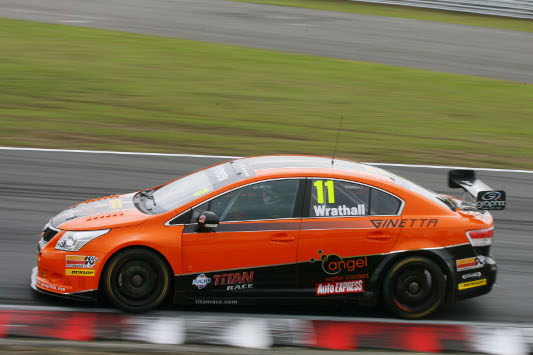 Wrathall's time matched exactly that set by the Ford of Tom Chilton, but Chilton set his mark earlier in the session and thus claims sixth on the grid.
Wrathall's Avensis was the quickest of the four NGTC cars in the 26-car field, nine-tenths ahead of Rob Austin's Audi and nearly two seconds up on the all-new Proton of Daniel Welch.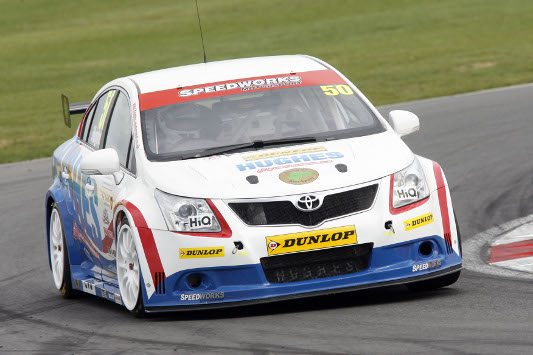 There was a further improvement also from Tony Hughes in the Speedworks Motorsport Toyota, who lopped a tenth of a second from his practice best to claim P24 on the grid.
Tony set the time on his second flying lap of the session; efforts to improve it were hampered by a slight clutch-slip problem. "We have made progress again," said Speedworks team boss Christian Dick, "and met all our objectives for the session, so we are pleased."
Added Hughes: "The chief problem I have is a lack of seat time in the car since its re-engineering. I need more time with it to get the best from the Avensis."
Sunday's trio of races – rounds 16, 17 and 18 of the Dunlop MSA British Touring Car Championship – are scheduled for 1210, 1440 and 1705. All the action will be live on ITV4 and itv.com with the timing screen available here: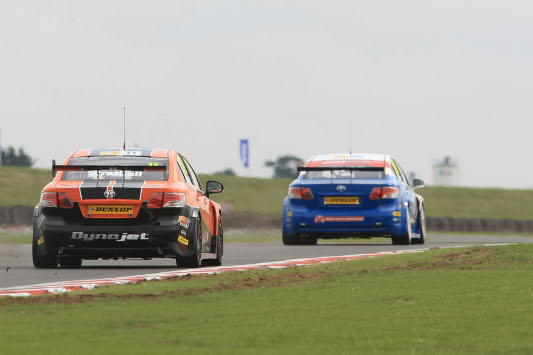 Snetterton qualifying – provisional times
1 Jason Plato / Chevrolet 1:59.691
2 Gordon Shedden / Honda 1:58.716
3 Alex MacDowall / Chevrolet 1:58.908
4 Matt Neal / Honda 1:58.939
5 James Nash / Vauxhall 1:59.067
6 Tom Chilton / Ford 1:59.084
7 Frank Wrathall / Toyota 1:59.084
8 Dave Newsham / SEAT 1:59.252
9 Paul O'Neill / Chevrolet 1:59.420
10 Tom Onslow-Cole / Ford 1:59.515
24 Tony Hughes / Toyota 2:04.544s