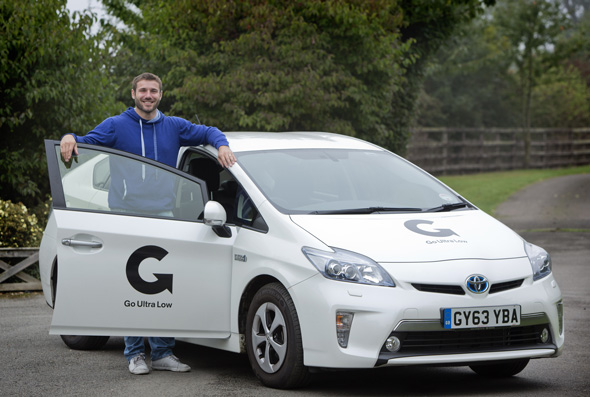 Ben Cohen, the former England international and Rugby World Cup Winner, test drove the Toyota Prius Plug-in as part of the Go Ultra Low campaign.
A Go Ultra Low car is an ultra low emission car which produces 75g or less of CO2 per kilometre from the tailpipe – the Toyota Prius Plug-in emits just 49g/km of CO2.
Ben was keen to see how the Prius Plug-in would fit around his life. He runs an environmentally-friendly farm and has twin girls, so the Prius Plug-in – a spacious family car that returns an average fuel economy of 134mpg – seemed an ideal choice.
GoUltraLow.com aims to provide a one-stop hub for everything you need to know about ultra low emission vehicles.
To find out more about the Prius Plug-in, visit the dedicated area of the Toyota website.
See also
Toyota Prius Plug-in records a 698mpg lap of the Nürburgring