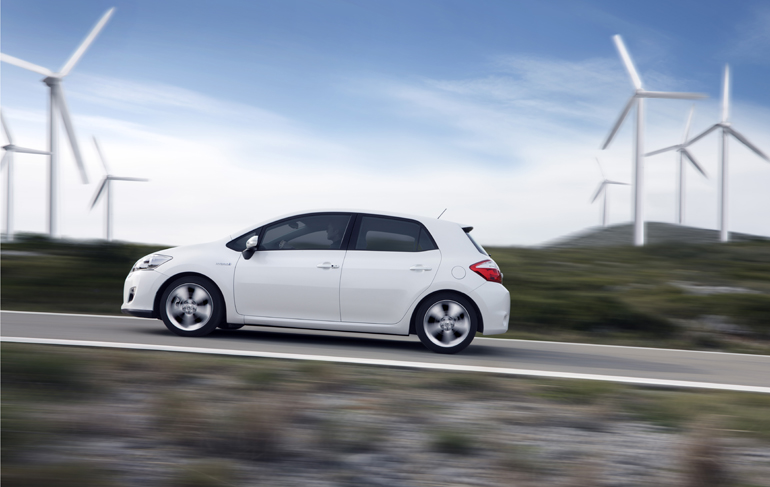 With CO2 emissions starting at 89g/km, we know the new Toyota Auris Hybrid is a low emissions car. But how 'green' are the manufacturing plants, and what efforts have been made to improve their efficiency? We go behind the scenes at Toyota Manufacturing UK (TMUK) to find out.
It's no surprise that the Burnaston and Deeside plants chosen to build the new Auris Hybrid are European leaders in environmental performance. "Building Auris Hybrid enables us to take a leading role in the move to a low carbon economy," reveals Tony Walker, TMUK Deputy Managing Director.
"At Burnaston we are proud to be building cars with low emissions in a factory that itself has a low carbon impact and which is constantly working to cut waste and use of energy and natural resources."
As 'sustainable plants', both Burnaston and Deeside set the standard for environmental management for Toyota in Europe. Thanks to the work done at TMUK, Toyota was the first car manufacturer in the UK to achieve the ISO 14001 standard for environmental management across both plants and to reduce both waste-to-landfill and waste-to-incineration to zero.
The result? Since production began in 1992, the amount of energy and water required to build each vehicle has been reduced by more than 60 per cent.
Today, TMUK continues to focus on improving its environmental performance even further. Regular 'eco tours' allow employees to see the environmental work being done on site that they would not normally encounter, while an eco-card scheme offers advice and support on how TMUK members can reduce their carbon footprint and cut waste at home.
This work ensures that Auris Hybrid isn't just a low emissions car, but the product of a low emissions company that prides itself on technical and environmental innovation.
Click on the video below to learn more about TMUK's environmental achievements. To see more images of Auris Hybrid in production, click here.
[youtube]https://www.youtube.com/watch?v=gbIRQ143qRI[/youtube]