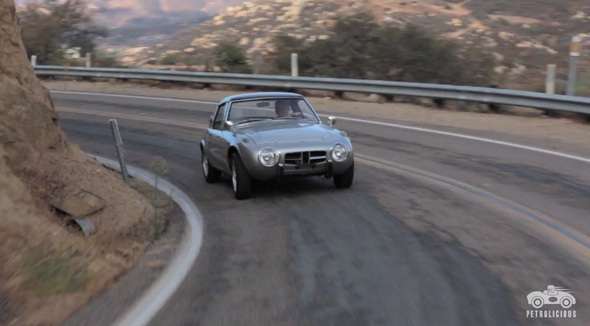 The Toyota Sports 800 was a lightweight, two-seater sports car that went on sale in Japan in 1965.
You could argue that the Sports 800 was the forerunner to all Toyota sports cars, from the 2000GT, to the AE86 right up to the Lexus LFA – or as the car enthusiast website Petrolicious calls it in a new video: the Forefather of Fun.
The 1967 Toyota Sports 800 featured in the video is owned by US car fan Scott Sylvester, who has one of the few left-hand drive Sports 800s in the States – only 300 left-hand drive models were made.
[youvid embded='t' vid='BhjaXzwUlgg']
Because of its sports car-grade performance and the detachable roof that gave easy access to open-top driving, the Toyota Sports 800 proved very popular.
The car also performed extremely well in motor sports, especially in long distance races where its reliability and fuel economy worked to its advantage. In the Fuji 24-hour race in 1967, a Toyota Sports 800 finished third after two Toyota 2000GTs.
See also:
Looking into the future: Toyota Publica Sports concept
Toyota sports cars past and present head to the Welsh hills