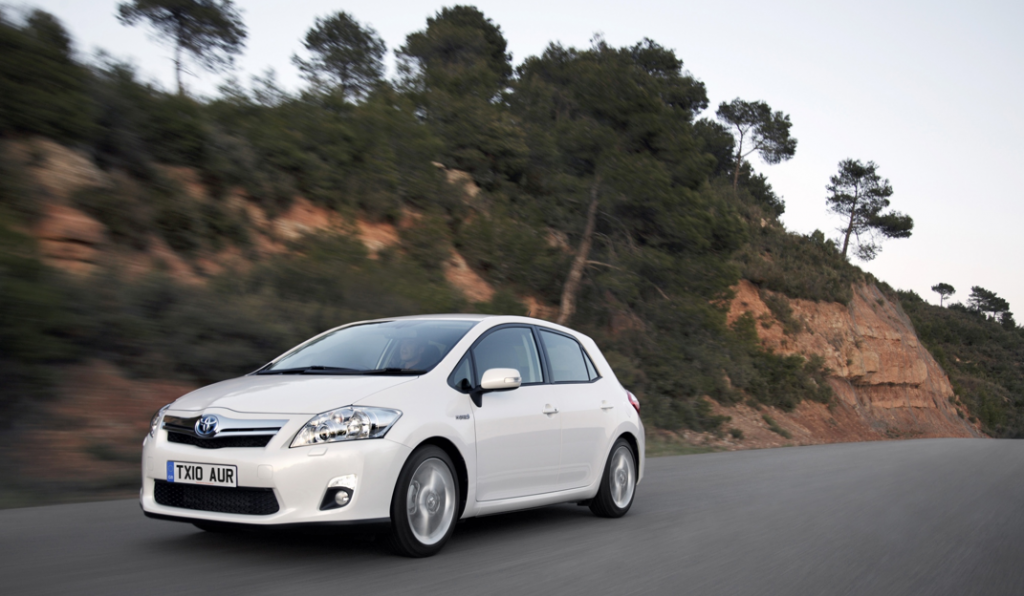 The new Toyota Auris Hybrid officially went on sale yesterday, and while it was winning over visitors to the Goodwood Moving Motor Show, it was also named WhatGreenCar Car of the Year 2010. Talk about a successful day!
The Auris Hybrid was chosen from a shortlist of 10 green car finalists which were test-driven by six of the UK's leading green transport and environmental experts. The judging was completely independent and showcased the most innovative green new cars available to buy in the UK during 2010.
On behalf of the judging panel, Dr Ben Lane, Managing Editor of WhatGreenCar said: "The judges were particularly impressed by Toyota's Auris Hybrid… Cheaper and smaller than the Prius, the new Auris Hybrid will allow significantly more car buyers to join the 'hybrid owners' club. In addition to the car's superior drive and state-of-the-art driver control options, the judges also noted its 'normal' looks, in contrast to the more futuristic Prius; and a sign that hybrid technology is now becoming mainstream."
For full information about the award-winning Auris Hybrid, click here.