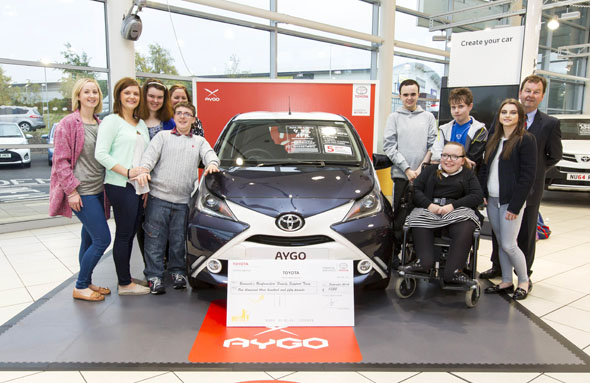 The children's charity Barnardo's is the latest good cause to benefit from the Toyota Fund for a Better Tomorrow, receiving £1,350 to help support the work done by its family support team.
The Arnold Clark Linwood Toyota centre, near Paisley, put Barnardo's forward as a worthy recipient of money from the fund, through which Toyota provides small donations to support grassroots projects that help improve the quality of life and the environment in local communities.
Stuart Brown, the dealership's general manager, said: "The work done by the Barnardo's team is crucial to the support of vulnerable children within our local community. We are delighted to be able to nominate such a fantastic initiative and help them benefit from the fund."
Linwood Toyota welcomed representatives from Barnardo's and a group of children who benefit from its work to its showroom for an official hand-over of the donation.
The money will help Barnardo's in its mission to support the Britain's most vulnerable children, specifically the work of its family support team with youngsters who may feel socially excluded and need extra support outside their home to help them achieve their full potential.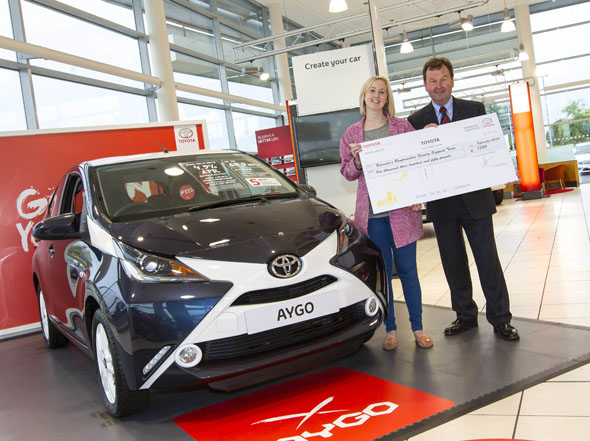 Lynn Marshall, a Barnardo's Support Worker, said: "We use donations such as this to try to build positive environments where children with disabilities we work with can become confident, active individuals. We will be developing a new sports group where children can play sports as well as discuss healthy diets and carry out cooking sessions, helping them build the skills and knowledge to live a healthy, independent life.
"The children we work with usually feel socially excluded within their communities, so we provide a space where they can relax, make friends, and just enjoy a few hours away from home. We are continually trying to better their experiences and ensure that what we do meets their needs."
Doing this work requires the support of a large network of volunteers who are essential to the charity's survival. Barnardo's helps to transform the lives of children not just through the activities it provides, but also through giving emotional support that helps the children to gain confidence and become independent.
See also:
Rally your community together with the Toyota Fund for a Better Tomorrow
Toyota Fund for a Better Tomorrow: RRG Rochdale helps EDS UK
Toyota Fund for a Better Tomorrow: Pond Dipping with Burrows Toyota Barnsley