Arctic Trucks, which built the flying Land Cruiser you can see below, has a hard won reputation for its record-breaking achievements in the harshest environments known to man.
A firm favourite with the lads from Top Gear, the firm has assisted Clarkson, Hammond and May with three massive missions, including a tour of erupting Icelandic volcanoes and driving to the North and South Poles.
Now Arctic Trucks has swapped snow for sand as it takes on the other great wilderness – the desert.
And as usual Top Gear television is back at the wheel for the drive.
Currently, three cars are out in Dubai which have embarked on an 80km drive across the Sharjah desert.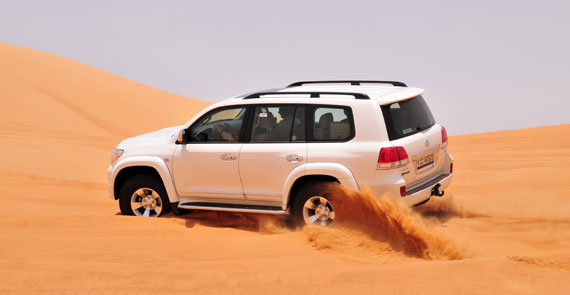 The fleet includes a Toyota Hilux, a Land Cruiser and the American FJ Cruiser.
The three cars have been extensively modified.
The Land Cruiser gets huge 35-inch wheels, while all three cars get a 40mm lift kit, heavy-duty front and rear suspension and a dramatic looking body kit.
Arctic Trucks sells this modification as part of its Xtreme package.
Keep an eye out on our blog and the Top Gear website for more information about the challenge.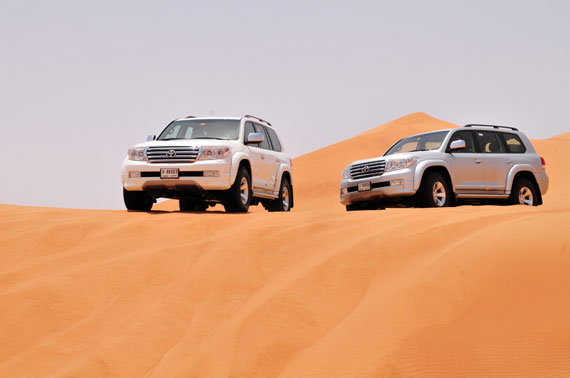 And if you want to see an Xtreme Toyota built and then raced around the desert, check out the video below:
[youtube width="575″ height="325″]https://www.youtube.com/watch?v=PD1B9tPyGiI[/youtube]