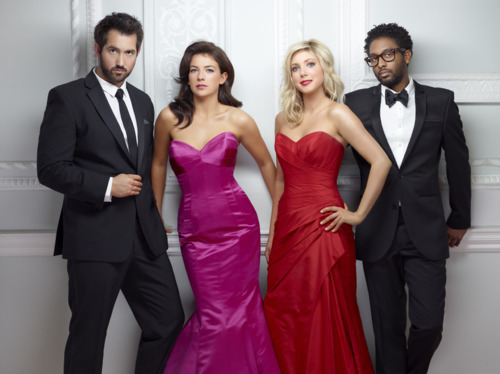 There's still time to enter our Christmas competition to be a part of an exclusive recording with a very special classical group of singers.
We are making our very own version of the popular Christmas Carol, The 12 Days of Christmas and we want you to be a part of it.
We've already had many entries from families all over the UK, you can see a select few on our previous blog post to get an idea of what it's all about.
For this unique recording we're proud to be working along-side one of the most exciting young classical groups in the UK, Amore.
The group famously were created after overhearing a conversation by Warner Bros Recordings executives in a coffee shop! They were looking for a new, fresh and exciting all-British group of singers…the rest, as they say, is history. Victoria, Peter, Monica and David make up the classical group Amore and we're delighted to have them on board with us.
Do you want to take part in this 'once-in-a-lifetime' opportunity with you and your family? There's still time for you to enter the competition and be able to be a part of the exclusive recording with Amore.
To enter simply record your version of "The 12 Days of Christmas" but we want to hear about all the things that you REALLY want under the tree! Upload your video to YouTube, send the link to toyota.contact@tgb.toyota.co.uk and we'll then judge your entry. We'll select winners who'll then be invited to the studio on Monday 26th November.
If you're interested in finding out more about Amore then visit their website here. Their latest album is available to buy on Amazon or get your hands on tickets to their next show!
Get the whole family involved and, most importantly, have fun!