When getting your Toyota repaired, it's important to look around for the best deal, so why look further than any of the 200 official Toyota Service Centres located across the UK?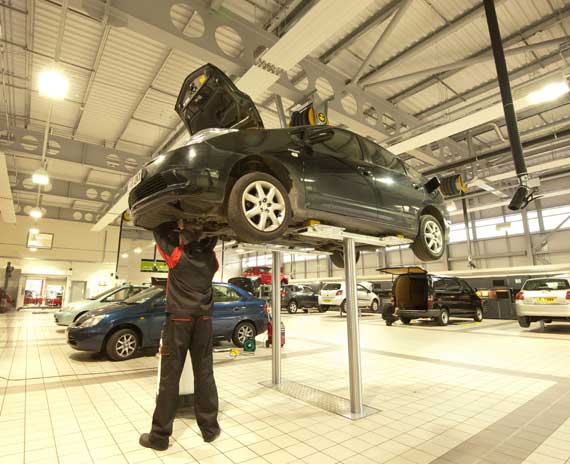 Our expertly trained Toyota Technicians understand what it takes to keep your Toyota performing at its best.
Toyota technicians only work on Toyota vehicles, from our city cars to hybrids, 4x4s and commercial vehicles, so they know your car better than anyone else. They also only use 100% genuine Toyota parts, which have been designed and manufactured specifically for your Toyota.
After all, why use anything other than the same parts that would have been fitted to your car at the factory?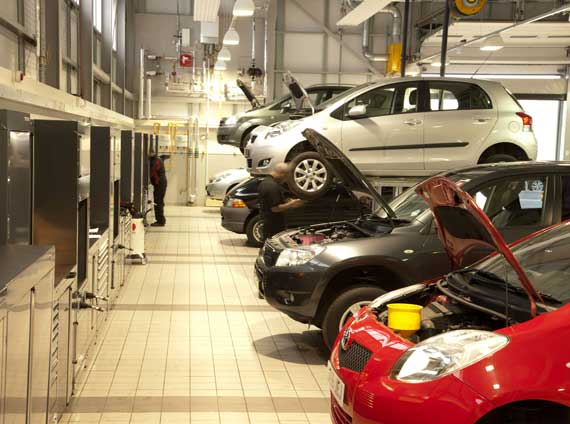 All Toyota repair work and official parts carry a minimum of 12 months warranty, helping give you complete peace of mind that your car is in the best possible condition.
In fact, the industry experts at Motor Codes show that Toyota Centres score a satisfaction rating of 99%, higher than average for the rest of the automotive industry. Toyota also has two Centres in Motor Codes shortlist for the 2012 Garage of the Year award, proving that Toyota technicians provide the highest levels of service for Toyota customers.
So, if you're unfortunate enough to need to get your Toyota repaired, contact you local Centre to discuss the quickest way to get you back on the road. To find your nearest Centre, click here.
And for extra reassurance, check out how Genuine Toyota parts are tested and compared against those from other manufacturers:
Toyota Collision from Madhouse on Vimeo.
Looking to have your car serviced? Click here to get an instant online quote.