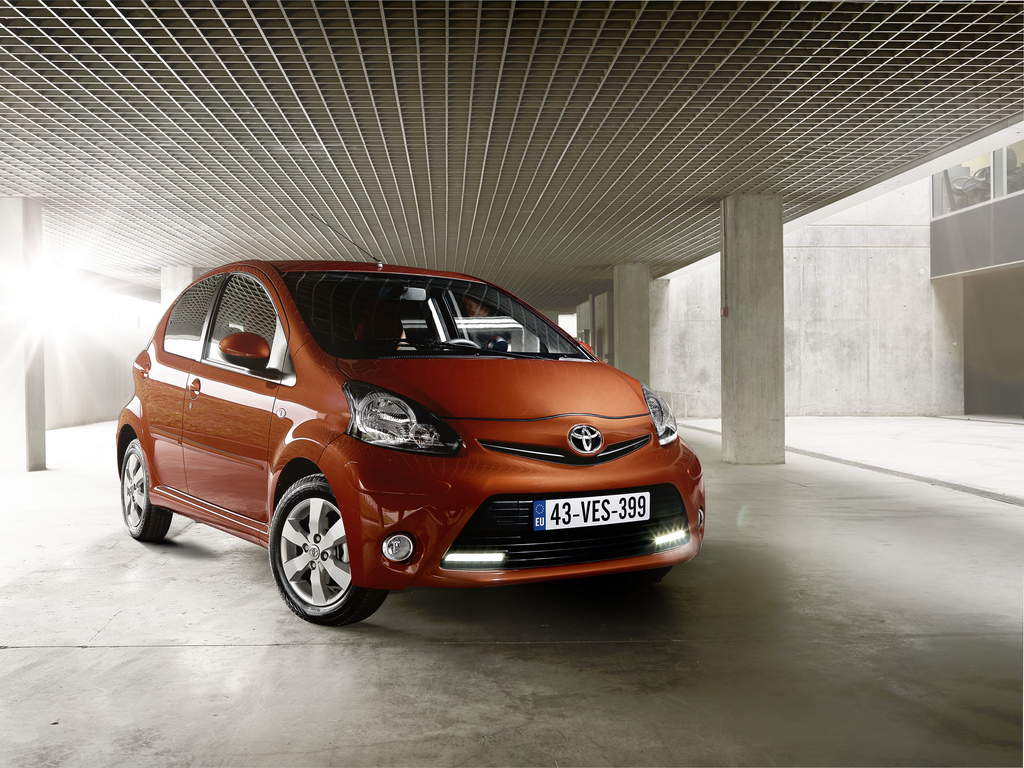 When Aygo arrived on the scene back in 2005, it was praised for its style, its value for money and its sense of fun. Seven years on, and the Stig's favourite car remains as appealing as ever – and now, with new looks, new equipment features and greener performance, it's set to win over a new generation of fans…
Exterior design
Aygo has a fresh new look thanks to a redesigned front-end that follows Toyota's new design language. The wider front bumper, integrated foglights, large trapezoidal air intake and optional LED daytime running lights give a more planted, purposeful stance – just like Aygo's older brother, all new Yaris.
Dark-tinted rear privacy glass, new 14-inch wheelcap designs and a range of seven exterior paint choices up the style stakes. But it's not a case of style over substance: the new bumper is more aerodynamically efficient while the larger air intake improves engine cooling performance.
Despite these exterior changes, new Aygo retains the same cheeky city car charm. It's a mere 15mm longer, and its turning circle remains an impressively tight 4.73m.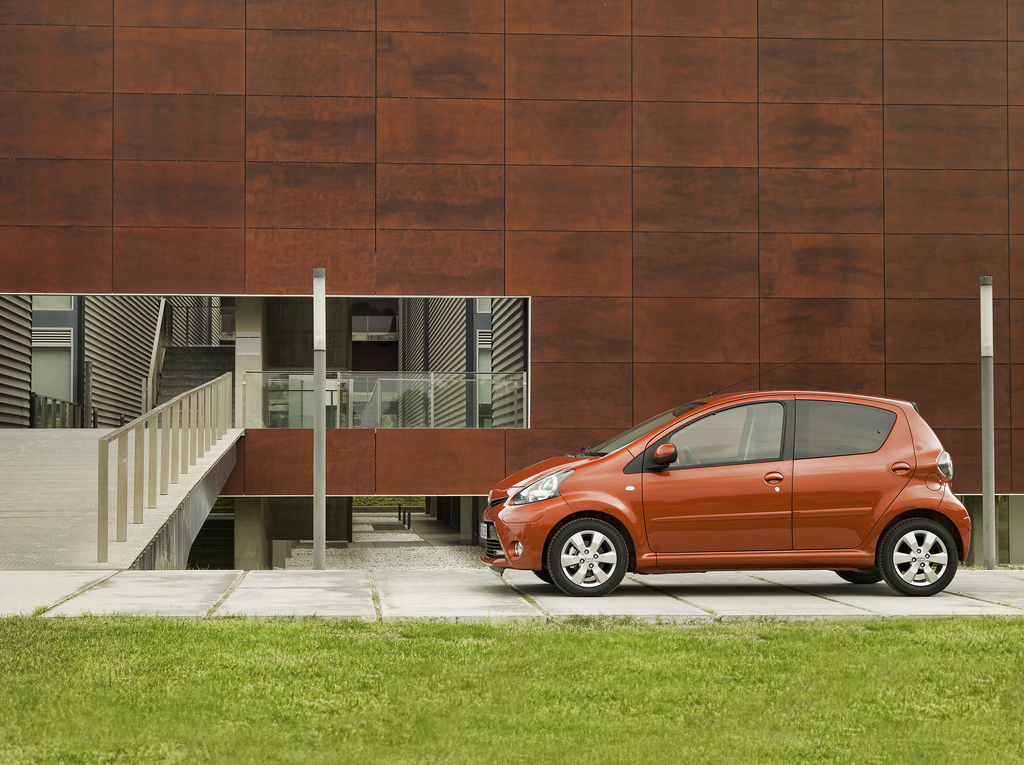 Interior design and comfort
The cabin features a new higher-quality dark grey finish for the upper and lower dashboard sections, a new-design steering wheel with leather trim (with paddle controls on the steering column for Multimode transmission models) and coloured rings around the speedometer, tachometer and air vents for an extra flash of style.
There's also a choice of two audio systems, one of which comes with Bluetooth, a multi-language display and a USB port for connecting portable music players such as iPods.
The cabin is quieter and more comfortable, thanks to extra insulation under the bonnet, adjustments to the clutch system and tweaks to the damping performance of the front and rear shock absorbers. All of these reduce noise and vibration and give a smoother ride, so appreciating the revised interior and audio systems is easy.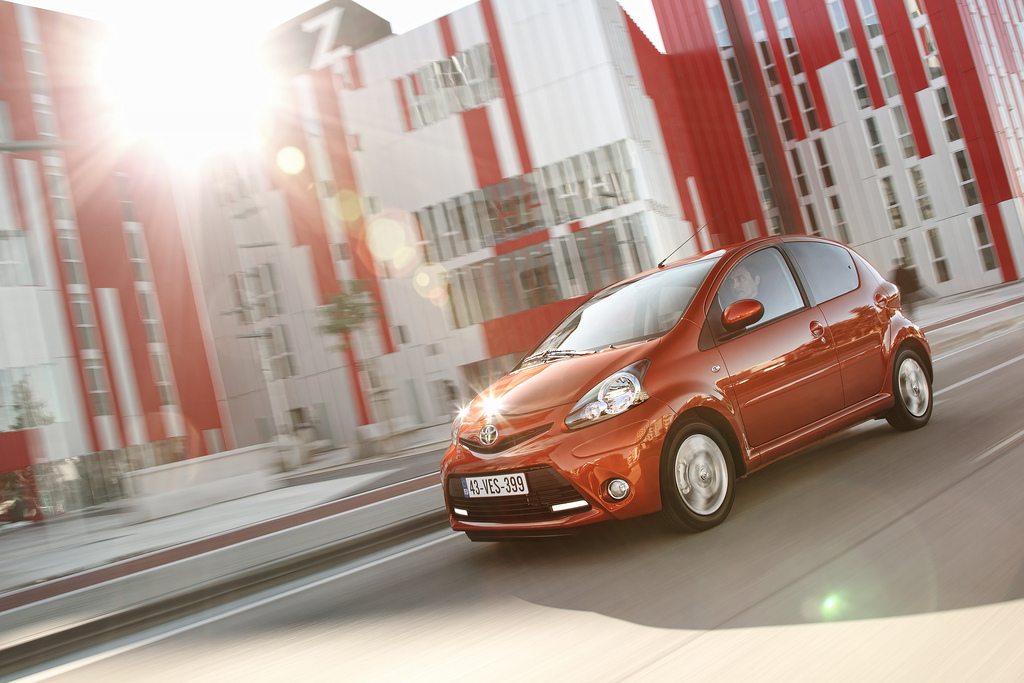 Engine
New Aygo retains its multi-award-winning three-cylinder 1.0-litre VVT-i petrol engine. It's a unit already renowned for its performance and efficiency, but new changes have resulted in even greater efficiency, reduced CO2 emissions and increased fuel economy.
For instance, the five-speed manual transmission model features CO2 emissions of 99g/km – that's right, no road tax – and combined cycle fuel consumption of 65.7mpg*, all despite maintaining the same BHP and torque. Add the fact that Aygo occupies the lowest possible insurance groupings, and you have one of the cheapest cars on the road to run.
New Aygo will go on sale in the UK in March. Specifications, prices and further details of the UK model range will be announced nearer the on-sale date.
*Emissions and fuel consumption figures remain provisional prior to official homologation.