It's been a bit of a quiet week on the blog, but rest assured it's been anything but calm behind the scenes. Aside from some backroom wizardry to improve the look and feel of the site, we've taken delivery of the current Prius, which we'll be driving for a week of commuting, school runs, family trips and good old-fashioned mile munching.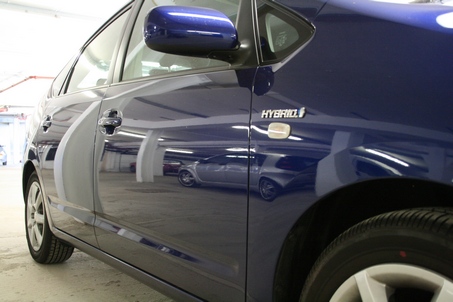 There's no Formula 1 this weekend. The next race is Monaco on Sunday 24 May, where Toyota will be working to build on its strong third place in the constructors' championship, and Jarno Trulli will be looking to notch up his second win at the world's most famous street circuit.
In the meantime we'll keep you well-posted on progress with our blue Prius, but we've exciting news, too, of the next-generation car…
More about that soon, we hope: keep checking back here, or try following our new Twitter feed for all things Prius.