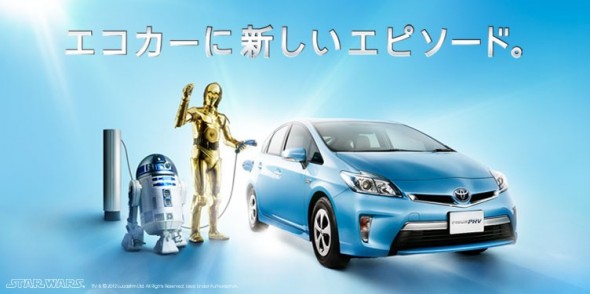 The trailer for The Force Awakens – the seventh Star Wars film in the series – is just around the corner, so we've rounded-up seven storming Toyota and Star Wars synergies, because it would be 'darth' not to.
1. Celica + Star Wars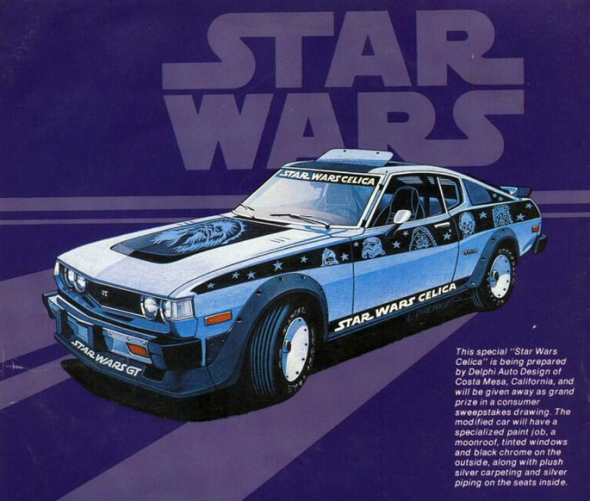 Move over X-34 Landspeeder, the Star Wars Celica of 1978 is the real-world weapon of choice for any young Jedi. Launched it 1978, shortly after the release of the first film, the one-off car was specially prepared by Delphi Auto Design of Costa Mesa, California and rocked a custom paint job, space-age silver carpets, white wheels, and drilled arches. It was given away in a prize draw and hasn't been seen since.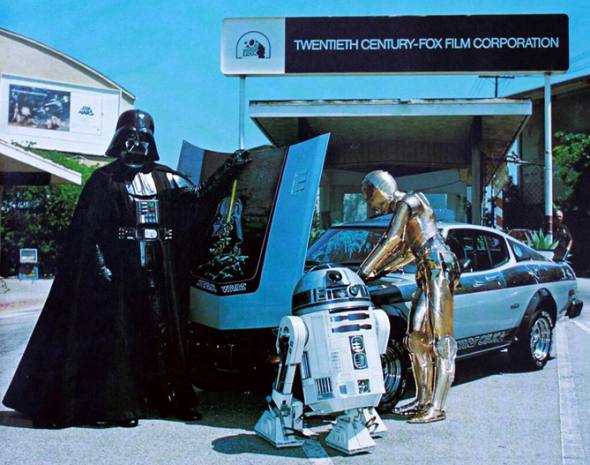 2. Toyota + Yoda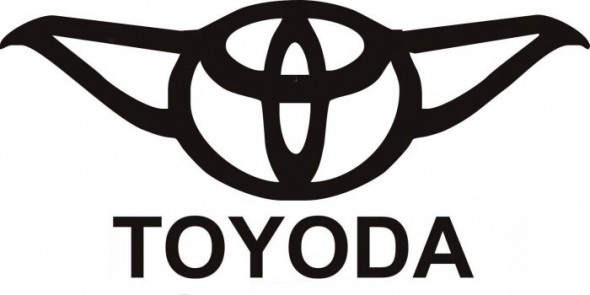 A bit of a no-brainer this one. Take the family name of the Toyota's founder, Kiichiro Toyoda, the Toyota badge, and add ears. Happy with the result we are.
3. Supra + Stormtroopers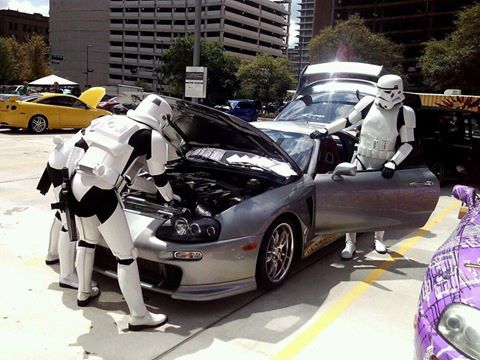 We're not sure exactly what lump is under the bonnet of the fourth-generation Supra pictured, but we suspect it can travel at lightspeed if and when required.
4. Camry + R2-D2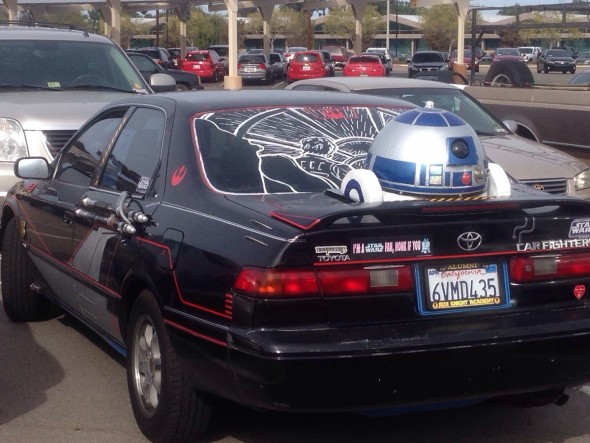 In the words of R2-D2…oh, wait, he has no words, and neither do we.
5. Prius Plug-in + R2-D2 and C-3PO
This pair of 2013 Japanese commercials for the Prius Plug-in see C-3PO show R2-D2 how simple the car is to charge. At least, we think that's what's happening…
6. Tercel + X-Wing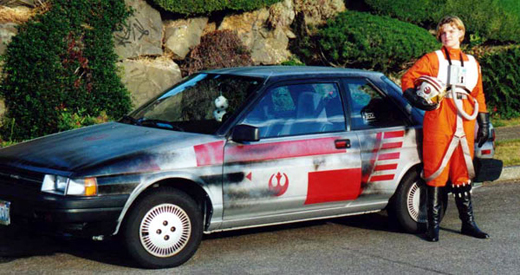 Star Wars mega fan Katie Horn has transformed her Toyota Tercel into an X-Wing. Thanks to Automopedia for bringing this one to our attention.
7. RAV4 + original Stars Wars cast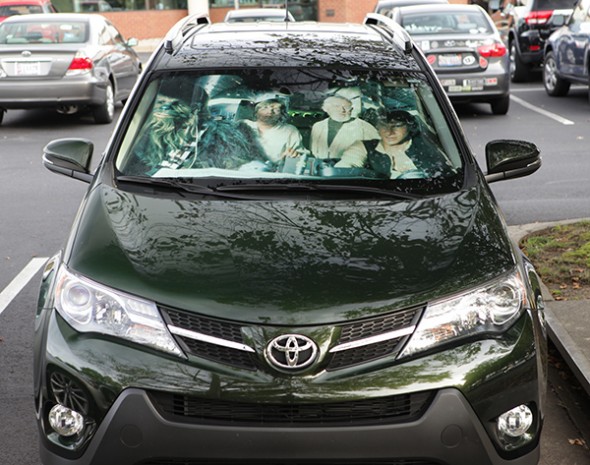 Ever dreamed of taking the reigns of the Star Destroyer? This Star Wars cast windscreen shield might be the next best thing. Pop it into your Toyota – we'd suggest RAV4, or a Space Cruiser if you're feeling retro – and boldly go, erm, nowhere, because you'll not be able to see out!
Where next?
6 US TV shows starring a Toyota
8 of the coolest Toyota models according to Top Gear
10 reasons the Hilux rules the Earth
5 astonishing adventures in the Land Cruiser
10 things that make GT86 special
9 of the coolest Aygo moments