The legendary Dakar Rally returns on 6 January 2018 for its 40th anniversary. Toyota has participated in the race since its beginning in 1979 and this year will again demonstrate why it is such an established name in the event with two works teams hoping to pilot their Hilux and Land Cruiser models to glory.
But what is the Dakar Rally and what is the nature of Toyota's involvement in the race this year? Read on to find out, and make a note to return to the blog for the next three Mondays for our review of the past week's action.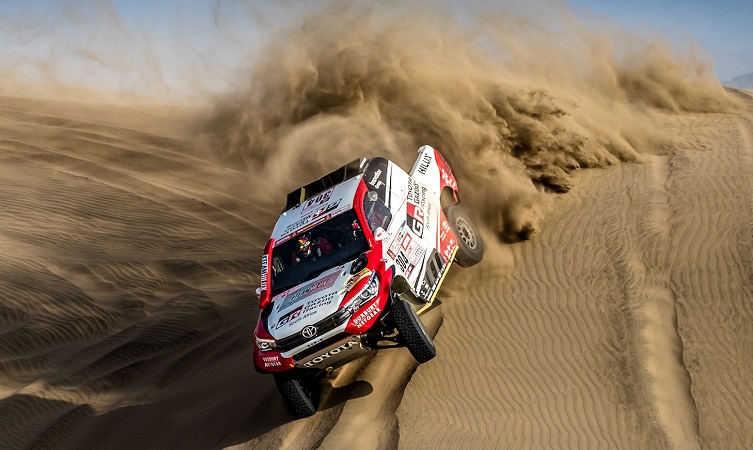 What is the Dakar Rally?
The Dakar Rally is the world's toughest rally raid, taking competitors across undeveloped terrain such as mountain passes, mud and desert. Covering nearly 5,500 miles in two weeks, drivers and vehicles are pushed to the limit, testing their technique, mental and physical strength, mechanical skill and experience. Historically, more than half the vehicles that begin the race fail to finish. Indeed, so tough is the rally it is said that "all drivers who complete the race are winners."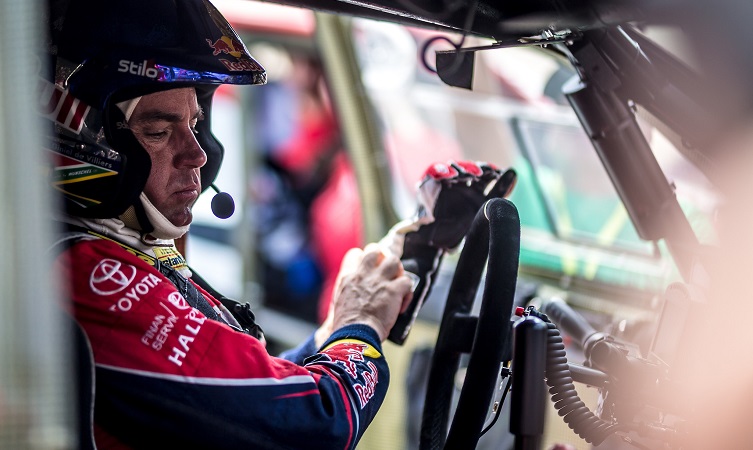 2018 Dakar Rally: vehicle categories
Car, Super Production – converted four-wheel production vehicles and prototypes
Car, Production – non-converted four-wheel production vehicles
SxS – four-wheel side-by-side utility vehicles and experimental sidecars
Quad – four-wheel all-terrain vehicles
Camion – trucks
Bike – two-wheel vehicles and motorcycles
2018 Dakar Rally: meet the teams
Toyota Gazoo Racing South Africa will enter the Super Production category with three modified Hilux models. The four-wheel drive vehicles feature a new mid-engine layout, larger air restrictor for the V8 motor, and custom suspension to provide excellent levels of balance, power and handling.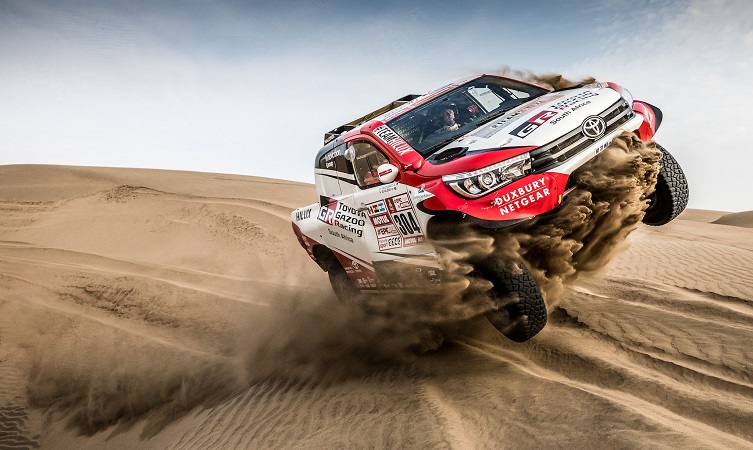 Car #301 will be piloted by returning Qatari driver Nasser Al-Attiyah with French navigator Matthieu Baumel – leaders of last year's rally until having to retire after a wheel was ripped off. Inside car #304 is committed South African driver Giniel de Villiers with German navigator Dirk von Zitzewitz – the pair has raced for Toyota since 2012. Finally, in car #309 will be Dutch driver Bernhard Ten Brinke and legendary navigator Michel Perin – both newcomers to Toyota Gazoo Racing.
Team Land Cruiser Toyota Auto Body will be piloting two 200-series Land Cruiser models in the Production category. There are harsh modification restrictions in this production-based class. However, following successful competition in both the Morocco Desert Challenge and Silk Way Rally, the V8 engines will run entirely on biodiesel – a mixture of vegetable oil and algae.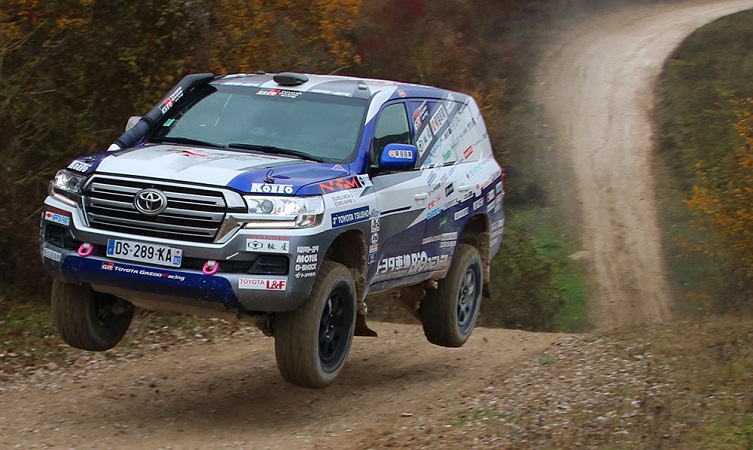 Inside car #328 will be French driver and winner of last year's Production category Christian Lavielle, with navigator Jean-Pierre Garcin. Meanwhile in car #337 will be Japanese driver Akira Miura alongside French navigator Laurent Lichtleuchter – the third rally for the pair.
2018 Dakar Rally: preparations
Having disassembled the Hilux race cars in South Africa, the trio was flown across the Atlantic to Peru and then reassembled on location in Lima. In the final few days before the launch, the Toyota Gazoo Racing team undertook two final test sessions and completed the administrative and technical checks required by the event organiser.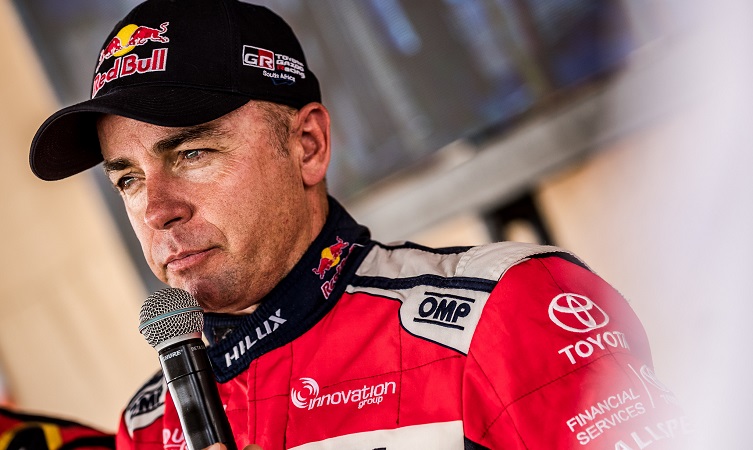 Regarding the test sessions in the dunes to the south of the Peruvian capital, Giniel de Villiers (above) commented: "There's no doubt this is the best Toyota Hilux we've ever fielded on Dakar. The car feels quick on all surfaces, and while we don't know how much the opposition has improved, we're looking forward to measuring the new car against our competitors.
"We expect a lot of dunes on the opening stages," de Villiers continued. "But they lie at low altitudes, which suit our naturally aspirated Hilux engines. So we're confident of a strong start. With that said, we also know this is the Dakar and that anything can happen when the flag drops. So we'll take it one day at a time and hope for a good result."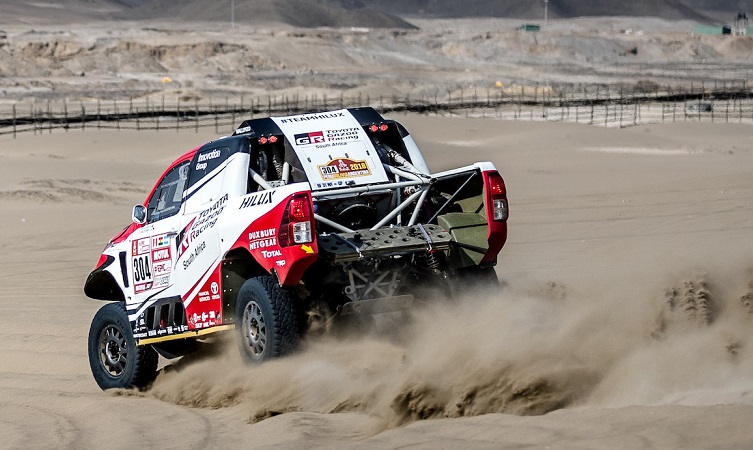 2018 Dakar Rally: the route
The 2018 Dakar Rally begins on 6 January in Lima, Peru, and finishes on 20 January in Córdoba, Argentina. During that time the route will cross three countries: Peru, Bolivia and Argentina.
It promises to be physically gruelling and mechanically challenging, including five days in a row across Peruvian sand dunes and long stretches at altitudes above 3,500m. With almost 5,500 miles to cover, the average daily race distance will be around 400 miles.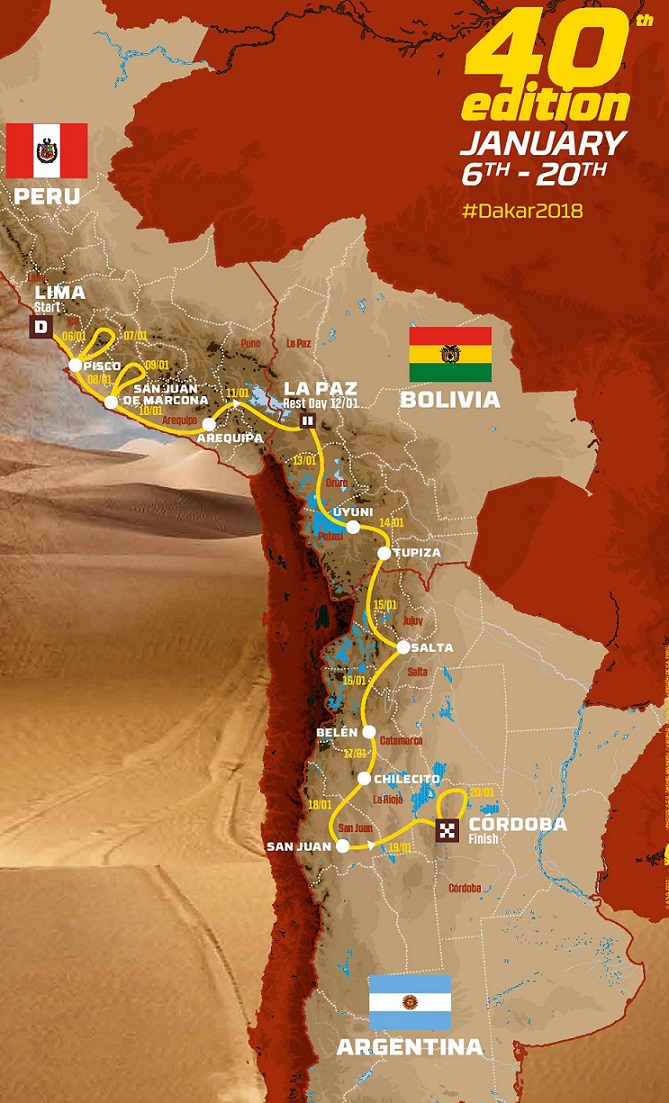 Do more: Build yourself a Dakar Land Cruiser