This weekend the 2017 Dunlop MSA British Touring Car Championship comes to a thrilling conclusion with rounds 28 through 30 at the iconic Brands Hatch GP circuit.
With four wins to his credit so far this year – a victory tally only bettered by championship leader Ash Sutton – Toyota Avensis driver Tom Ingram aims to clinch the title of top independent on behalf of the Speedworks Motorsport team. The 24-year-old currently lies fourth in the overall drivers' championship, just one point behind reigning champion Gordon Shedden, and enjoys a healthy 31-point advantage over Jack Goff in the independents' title chase.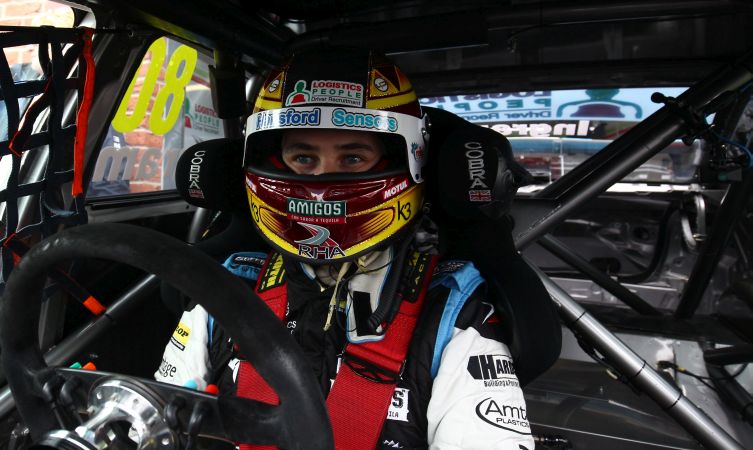 Ingram commented: "Going into Brands Hatch, realistically we know the overall championship isn't going to happen, but it's satisfying to accomplish our pre-season objective of still being in with a shout. So we can hold our heads high.
"What we do have is a genuine chance of winning both independents' titles and pinching third in the overall drivers' table, which would be an incredible achievement in itself. We are well aware that to do so, we need to be absolutely on top of our game."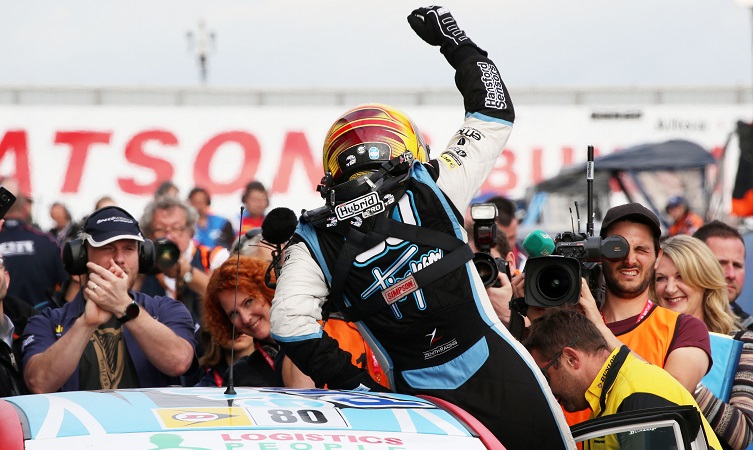 2017 BTCC: Brands Hatch GP
Contained within a natural amphitheatre that affords superb views of the track, the Brands Hatch GP circuit in Kent is the longest in the BTCC calendar but also one of the most exciting. This configuration offers an action-packed rollercoaster of dips, cambers, fearsome corners and hills.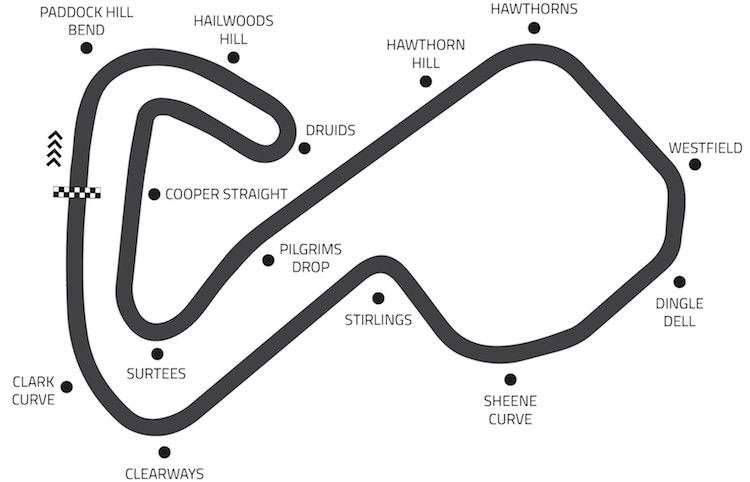 The GP circuit begins along the gently curving Brabham Straight before plunging into the treacherous Paddock Hill Bend. The rise up Hailwood Hill allows late braking into the hairpin at Druids, then opens immediately to sweep downhill through the off-camber Graham Hill Bend and past the south bank spectator area. The track levels out at Cooper Straight before veering left into the tightening radius of Surtees.
This is where the GP circuit differs from the much shorter Indy circuit, where the cars now continue at full pelt up Hawthorn Hill into the woodland area. Speeds of almost 140mph are reached before committing into Hawthorns in fifth gear. Pace is maintained at over 100mph through Westfield, Dingle Dell and Sheene Curve – each presenting plenty of overtaking opportunities. The tighter left-hander of Stirlings drops speed down between 80 and 90mph before heading uphill and off-camber through Clark Curve back to the start/finish line.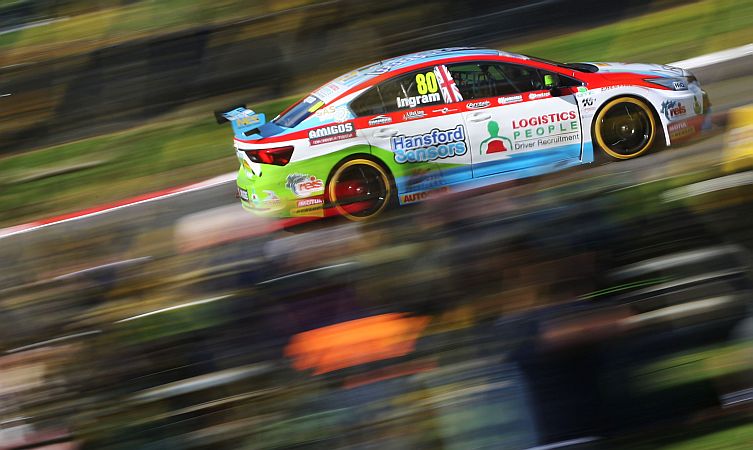 VENUE
CORNERS
CIRCUIT LENGTH
LAP RECORD (QUALIFYING)
LAP RECORD

(RACE)

Brands Hatch GP
11
2.43 miles
1:30.685s at 96.59mph
1:31.372s at 95.87mph
Fast fact: If Ingram succeeds in taking the 2017 title, it will be the first Independents' Championship success for a Toyota driver since Lee Brookes won in 1996 in his Carina E – like the Speedworks Avensis, a British-built car.
2017 BTCC: Where can I watch the action?
If you are unable to attend the event in person, qualifying and all three races will be streamed live online with the race day action also screened live on ITV4.