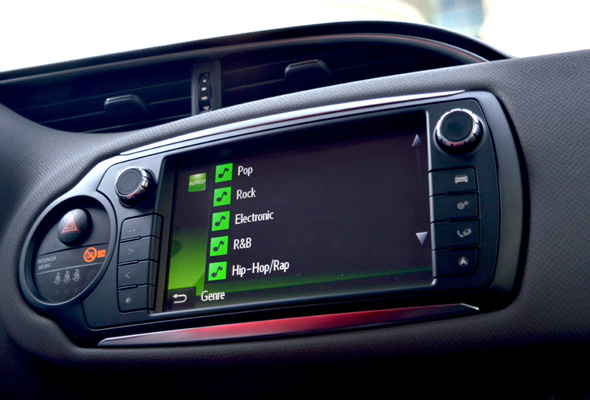 The days of punching the car radio's channel search button to try to track down the music you like are over. Toyota is giving customers access to personalised audio streaming in the car using AUPEO!, an audio application that can be downloaded for the latest Toyota Touch 2 with Go multimedia package.
The new Yaris is the first Toyota in Europe to give customers the chance to tailor their on-board entertainment using the personalised AUPEO! audio application. It's the first of its kind to be integrated into the Toyota Touch 2 with Go multimedia system, opening up new audio streaming options from a choice of more than 200 curated radio stations, spanning the music spectrum from country to classical.
Users can tune into their personal radio, with a music feed based on their individual taste, or select genre stations that focus on particular music types. A mood tuner provides music to suit your mood, while the Artist Station function takes the music of a favourite performer and others of a similar style.
The service operates across national boundaries, so you can keep in tune with the sounds you like on any cross-Continental business or holiday journey.
Although new to Toyota in Europe, AUPEO! has an impressive track record: established in Berlin in 2008, its services are available in vehicles in more than 60 countries worldwide with more than a million daily users. Both in and out the car, it is installed on more than 50 million devices.
Available in the UK from October, AUPEO! Premium Service will be available as a 30-day free trial package, giving full access to all premium services. After that initial period, users can benefit from the Basic Free Service giving unlimited music from selected stations, supported by Audio Adverts. Users can also subscribe to the Premium Music Service for a monthly charge of £4.25 (€4.99), without adverts and the option to use the skip track function 50 times a day. At the end of 2014, the Signature Service is launched for £8.50 (€9.99) per month; giving users up to 100 skips per day, access to internet radio stations and an improved, high definition surround sound bitrate quality.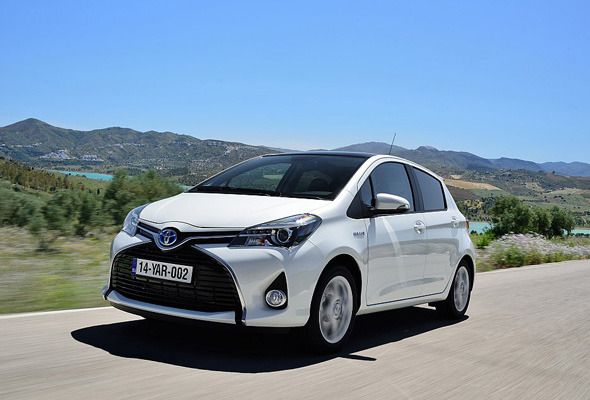 See also:
2014 Toyota Yaris UK price and specs
2014 Toyota Yaris: Reviews round-up
2014 Toyota Yaris: design
2014 Toyota Yaris: in detail